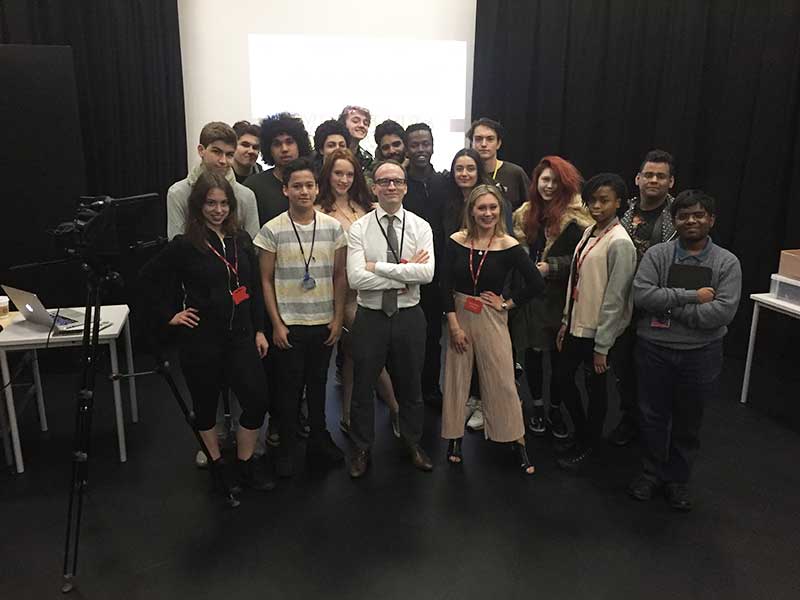 Channel 4 presenter, Jodie McCallum held an in-depth workshop with BTEC students from DLD College London to help improve their presenting skills.
The BTEC Media Production students benefited from a full day working alongside industry professional Jodie, who is giving up her time to work with them on an ongoing project which will culminate in a live broadcast at the end of the academic year.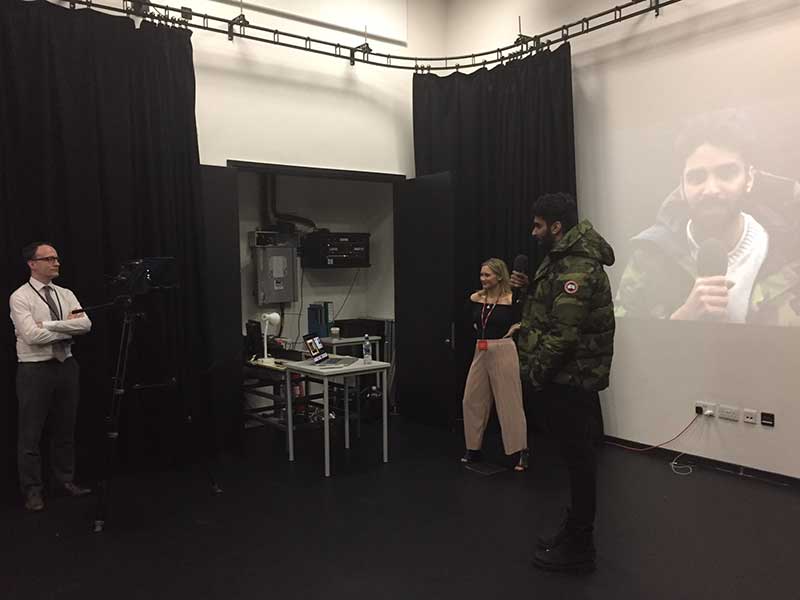 The students are creating an entertainment programme based around music. It will incorporate a music video, studio pieces to camera and interviews, as a way of demonstrating their multi-camera skills. Jodie will also revisit the college to do a piece to camera for the project and offer any final words of advice before the piece is complete.
During the workshop, Jodie explained her background, having come through the 4Talent scheme, she has now come full circle and works with the team to hold presenting workshops for future hopefuls. She is a well-known Channel 4 presenter with an abundance of skills from presenting to production. She gave an insight into inspirations, how she likes to present, what it is like working in a studio and, following her recent appointment on ITV's Good Morning Britain, what it is like working with Piers Morgan.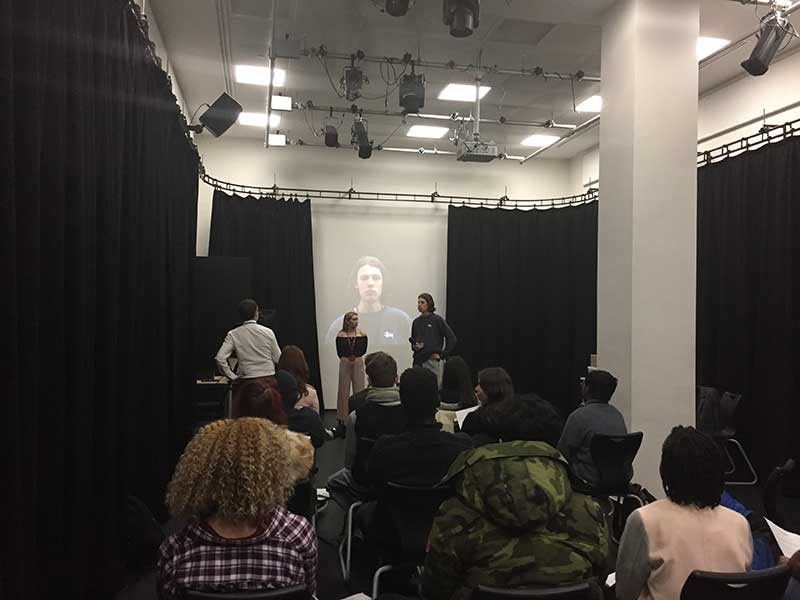 Jodie focussed on the importance of script writing with the students and opened their eyes to the complexity of the skill. They practised with a script she kindly prepared before presenting to camera and the group was then tasked with writing their own. The practical workshop continued with Jodie teaching the students how to use autocue, she worked with them on interview and presentation techniques as well as offering advice for breaking into the industry in a variety of capacities such as production.
BTEC Media teacher, John Branney, organised the workshop. He commented: "Jodie was incredible and it is great that she wants to continue helping the students with this project. It's fantastic that the group was given the opportunity to meet an industry professional and learn from her.
"It is wonderful as a teacher to see how the students have grown in the past couple of months and how they got involved in the workshop rather than just watching it. We are so grateful for Jodie's input and I'm very excited to see the finished product in June."