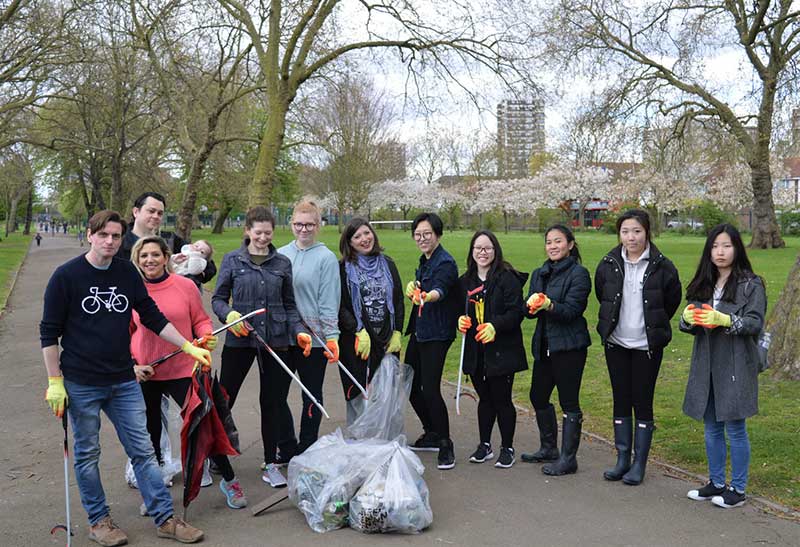 On Saturday 1st April two of our DLD staff, Gareth Evans and Erica Jannetta, took some of our Environmental ECA students to Newham to take part in a Community Riverside Litter Clean. This was in association with Surfers against Sewage who are running a national beach and riverside clean across the UK in April.
The students involved were Hayley, Seila, Shuqi, Zoe, Yushin and Maria. They all worked really hard all day and really impressed members of the community who expressed how amazing the DLD students were and their work ethic.
This was a really important event and was a great way for the students to take part and get involved with supporting the community. Special thanks also to Tish Fish who provided lunch to the students free of charge as a thank you for all the work they did.