Spirits were high on a very cold and grey Saturday morning as both students and staff set out on a challenge to complete either a 5k or 10k run in aid of Evelina Children's Hospital, who are a charity, that do fantastic work in helping to make a difference to thousands of young lives and their families. We like to support our local community and this Charity is based only a few minutes' walk away from the College.
Once everyone had received their run numbers it was time to attach them to our brightly coloured Evelina Children's Hospital vests which really set us apart from the other runners and the race organisers "Run-through" took lots of opportunities to take photos of us!
Social media requirements finally out the way it was time for the main event…the race. The 5k group were the first to set-off around the 1 mile circuit surrounding the Lee Valley VeloPark, Queen Elizabeth Olympic Park in East London. Casey McGuinness (26:16) and Ornis Doko (28:14) made very strong starts and before we knew it they had completed the 3 laps and were receiving their shiny medals!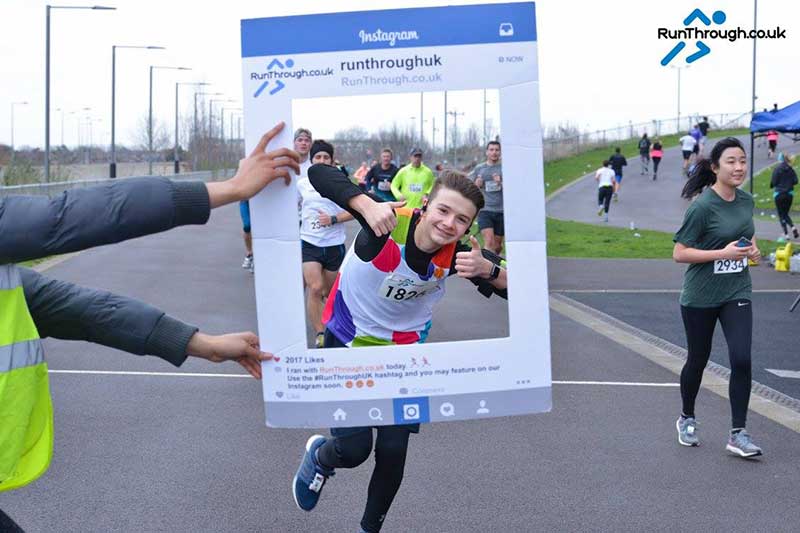 As the remaining 5k runners powered through to the finish line the 10k group made their way to the start line where we counted down from 10 and did a Mexican Wave! The moment of truth finally arrived and we were off. As the group battled past the other runners for some space to move we finally gained some momentum and began to find our stride. Adam Linert took an early lead from our group and decided he was going solo to the finish line. Although the rest of the group took the 'controlled and steady' approach we kept a close eye on Adam as a guiding light to keep up our pace.
Six laps later and the group crossed the finish line in surprisingly good times! Some particularly impressive times were achieved by our students Yudai Takechi (52:20) and Adam Linert (52:44). The fact that this is the first time they have competed in a 10k race makes these times even more amazing! Not to let the students take all the limelight staff made sure they came in with some pretty quick finish times themselves with Dr Michael Brett (52:45) which I believe may be a PB.
The most rewarding part of the day was simply seeing students and staff supporting each other and working together towards a common goal whilst enjoying themselves in the process.
Lastly, I would like to say a huge thank you to everyone who participated, donated and helped in the fundraising process. In particular, I would like to say thank you to Danise B. Grant and the Global Citizenship students who have done a fantastic job of fundraising.
We have raised over £1,200 for the Evelina Children's Hospital which will make a great difference to the Charity. As the website states "every donation you make goes towards improving care for sick children. This can be spent on everything from life-saving research and the latest medical equipment, to the little things that help make a stay in hospital less scary for young patients."
Well done everyone!
Sean Gallagher
Sports Co-ordinator