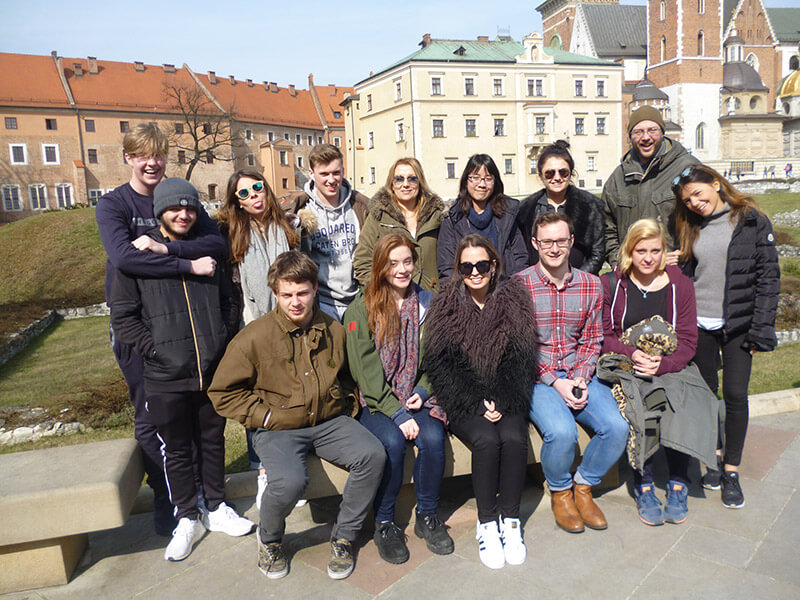 The final day. After our Business Studies students solemnly dragged themselves down to breakfast, Alfie and Carla presented two boxes of shortbread to our guide Isabella and bus driver Peter. Our driver was particularly thrilled that the shortbread came in a box shaped like a London double decker bus!
Now we were off to our final industry visit. After a short 40 minute drive, we arrived at a factory that specialises in the manufacture of Christmas ornaments. Although the primary focus of our visit was to learn about manufacturing and quality methods used, we were directed to a nearby workshop. We learned that we were in fact going to make our own ornament – although these would be Easter ornaments. A silence of pure concentration fell over the room during this activity. Everyone was trying to win the approval of the business owner who at the end of the activity was going to choose the best egg. Ha won with a piece that would not have looked out of place in the factory shop.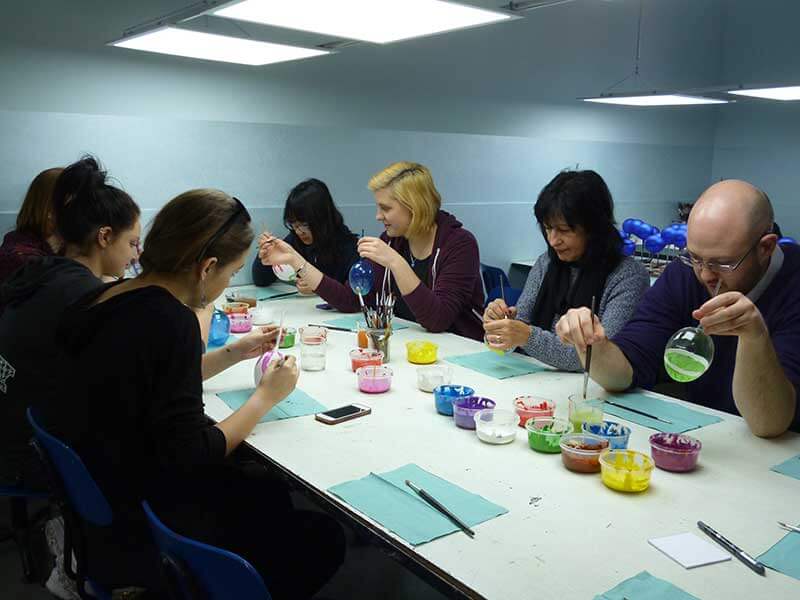 A question and answer session followed. We learned that much of the production is exported to the USA to be sold by a major retailer there. Therefore, the business is not as greatly affected by seasonal demand as one might think. However employment figures do fluctuate throughout the year and some temporary workers are used to cope with changes in demand.
Next we got an in-depth look into the manufacturing process of the business. It was fascinating watching a video of how they made their hand-blown glass ornaments. This procedure makes a high quality ornaments but is very time consuming, so the business uses another method of moulds as it is faster. Of course this reduces the final selling price but the finished articles are every bit as impressive. We were also shown how the glass shapes are coloured and dried prior to painting. The painting room showed us how many of these ornaments are being produced every day and the craftsmanship that goes into each individual piece. Our final stop was the packing room where full boxes are stacked higher than Alex (he stand at 6 foot 4 inches).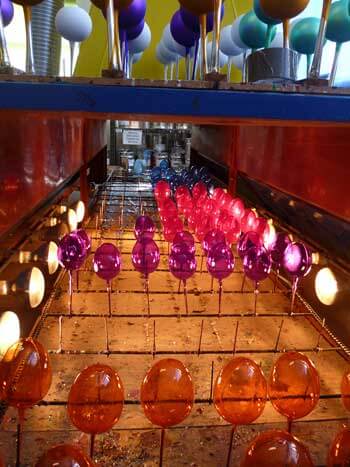 After spending, our remaining Zlotys on Christmas ornaments in the factory shop, we headed off to the castle on the Wawel Hill. As Krakow is a former capital of Poland, this was once the Royal residence – today it is a hotspot for tourists with its beautiful gardens and courtyards. As a last chance to soak up some culture, several group members went to view the "Lady with an Ermine" painting, by Leonardo da Vinci.
After a quick lunch, we made our way to the coach one last time, to go to the airport. Everyone was in good spirits, excited to be returning back to their families but also a little bit saddened to be leaving such a beautiful place. For me personally, I will have some great memories of this trip and it is something that I will remember for many years to come. I only hope that other students get a chance to do the same in the future.
Darcy