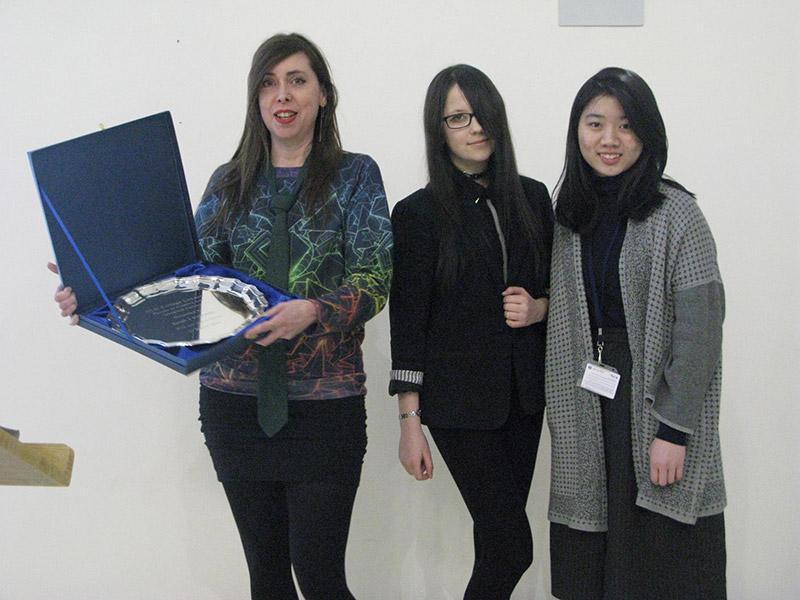 Last Thursday evening the Creative Arts Faculty took their turn to host DLD College London's third public lecture. Our guest speaker was Sarah J. Coleman, one of the UK's (if not Europe's) leading illustrators/typographers, she has illustrated nearly 400 book covers, including the special anniversary edition of Harper Lee's 'To Kill a Mockingbird'. Sarah has designed an amazing variety of other commercial projects, including an 150 foot display in Times Square, New York; an updated Coca Cola can design; Easter eggs and even the cover of Playboy – the latter had to pass Hugh Heffner's approval! What struck me was how individual her own sense of design is (you can recognise her style whatever item she is designing), and yet be so internationally successful. This shows that you don't need to be bland or appeal to the lowest common denominator to be commercially popular.
Sarah discussed her life and work and showed a film she has devised about creativity called 'Stupid Enough'. This was a series of interviews with individuals who have learned to take risks (i.e. been 'stupid enough') in order to make a successful commercial career out of their creative passions. This included composers, artists, fashion designers etc. She was an excellent and engaging speaker, and we hope to welcome her back next year.
Two of our A level Graphics and Creative Arts students Zi Ling Teoh and Megija Vaice, gave a short speech of thanks and presented Sarah with an impressive silver salver commemorating the lecture.