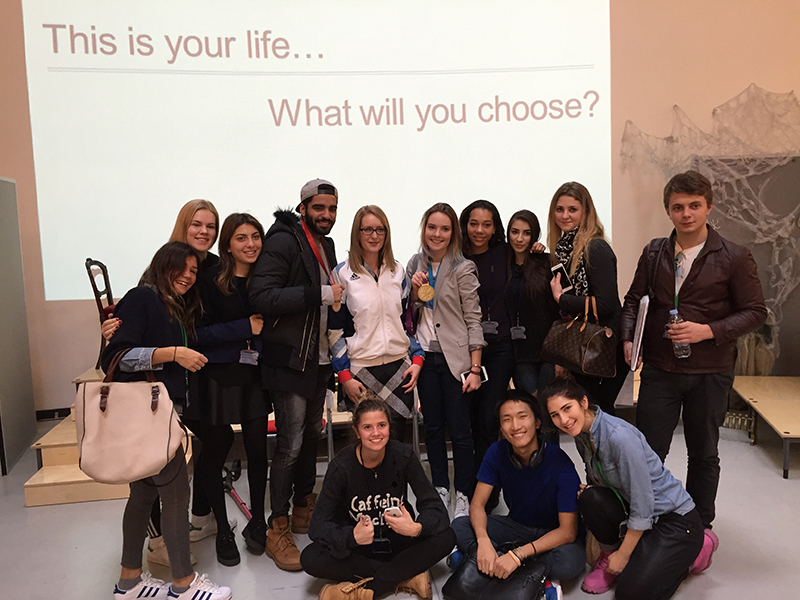 DLD College London students felt highly motivated following an inspirational talk from Paralympian Danielle Brown.
Year 12 students gathered for an assembly led by Danielle entitled "There are no barriers in life to achieving your dreams and targets".
The Paralympian took staff and students through her life journey and how it is possible to achieve dreams and aspirations.
Danielle is a double Paralympic gold medallist in archery and three time World Champion. She also won a gold medal at the 2010 Commonwealth Games in Delhi, where she was the first disabled athlete to represent England in an able-bodied discipline. Currently, Danielle holds all 12 Paralympic world records, and was ranked world number one for her entire career. Whilst competing at a world class level Danielle also attained a first class law degree.
Aris Rogkotis, Vice Principal Welfare, commented: "Danielle's visit and presentation had a huge impact on students and staff who attended. Danielle's story and her key message to students, i.e. "never give up, practise hard, set challenging targets, there are no barriers to achieving what you want", aren't just inspirational and emotionally moving  but  they  motivate students to strive to better in their own performance as well as developing resilience, perseverance and confidence. It was a pleasure to see how the Year 12 students were focused throughout the presentation and many stayed behind to congratulate her, thank her, and even have a picture with her. We will definitely invite Danielle again in the future."