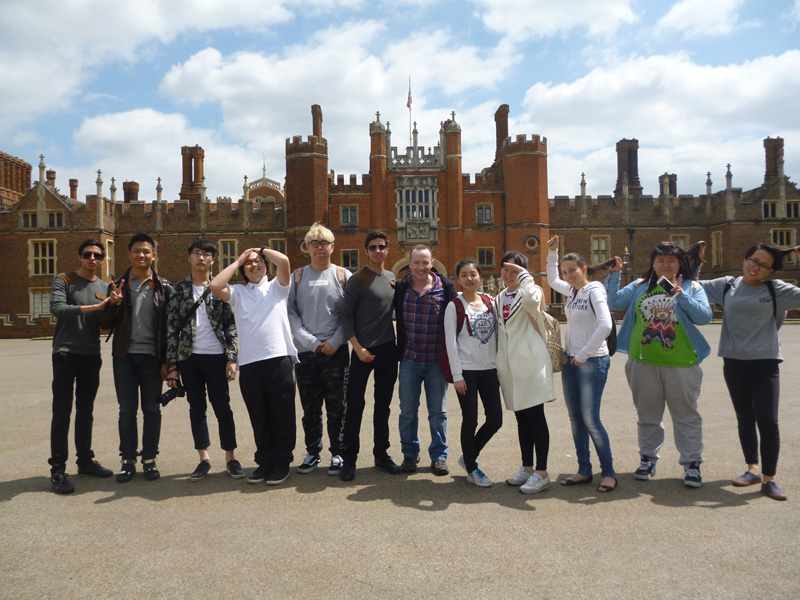 After a long and challenging year getting to grips with the language and culture of the UK, the DLD pre-sessional students were finally able to relax and enjoy some of Britain's history, at Hampton Court .
After a beautiful and relaxing river journey from Richmond to the palace, the students were taken on an engrossing tour of the court's past and the 'murky' world of Henry VIII.
A terrific guide brought the history to life and the students were genuinely engaged.
With a glorious day thrown in, fun in the maze and the splendour of the palace's gardens, it made you proud to be British!
The train journey back was full of the students sharing tales of their own countries' history, so the day really was one of cultural exchange.