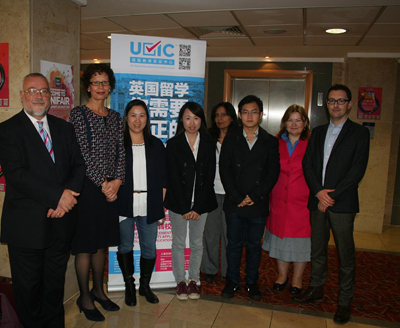 Students from DLD College London had the opportunity to meet with some of the UK's top universities at this year's UVIC UniFair on Saturday 11th October.
The event which was held at the Hilton London Metropole Hotel provides a fantastic opportunity for students to meet top UK universities all under one roof. Over 60 Universities participated in the event including Oxford,York and Warwick.
The fair was a fantastic opportunity for students to gain advice from universities and discuss their future career choices. The day also featured a wide variety of seminars including advice on applying as an international student and an insight into applying to the University of Oxford. This was a great chance for our students to meet with their preferred university choices and discuss their individual needs and career choices.