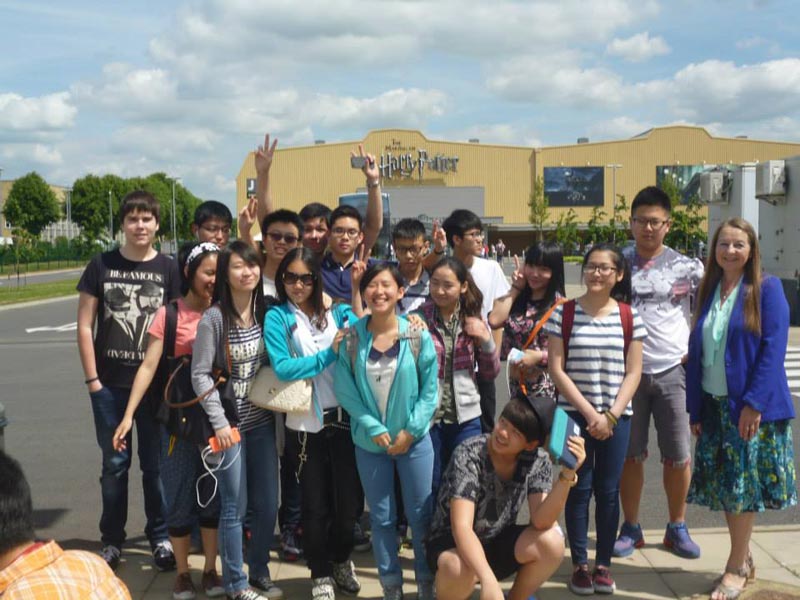 This was an opportunity for some of our DLD College London students to immerse themselves in the wizarding world of Harry Potter. There were stunning sets to explore, including Hogwart's Dining Hall, Dumbledore's office, Harry's dormitory and Professor Snape's potions classroom. Interactive displays and knowledgeable guides, some former extras in the films, gave insights into production processes. Students walked through Diagon Alley, passed Ollivander's wand shop. For those craving more excitement, it was possible to have the ultimate souvenir, a film of themselves flying on a broomstick and playing quidditch.
On the Dining Hall rostrum, life size figures of the school's staff displayed original costumes. Hagrid's huge frame, Dumbledore, Professor McGonagall were all there, as well as the uniforms from Gryffindor and other houses.
Secrets of some of the special effects and animatronics continued to amaze all. Models, masks and magical creatures were crammed into every corner. A mesmerising experience.