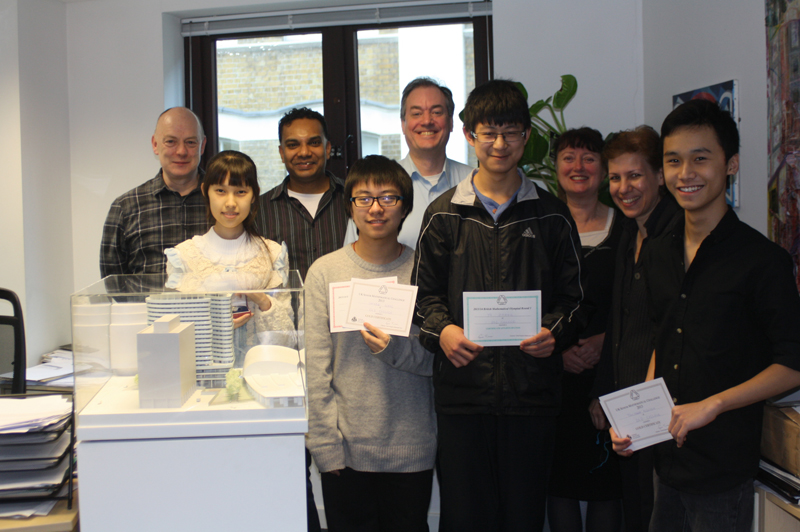 Some of our students here at DLD College London recently took part in the UK Senior Maths Challenge. We are very proud to say that we have some extremely talented mathematicians in our midst. 
The results were very encouraging with students achieving 6 Gold Certificates, 9 Silver Certificates and 10 Bronze Certificates. Congratulations to the students who took part. 
All students who won Gold qualified for the next stage of the competition, with two of our students Amin Daeifarshbaf and Yonghang Zou qualifying to take part in the Senior Kangaroo. The other four students Tien Manh Nguyen, Shenbao Wang, Yiqin Wang and Ye Zhang achieved the top scores in the competition and took part in the British Mathematical Olympiad Round 1. 
This is the first time we have had a Year 11 student taking part in the Senior Maths Challenge and the College is extremely proud of Ye Zhang's achievements. He received a gold certificate for the Maths challenge, Best In Year 11 Certificate and a Participation Certificate for the Olympiad Round 1. 
All the students who enter the Olympiad Round 1 were presented with a Participation Certificate. A special mention goes to Shenbao Wang and Yiqin Wang who are both Year 13 students and did exceptional in this round, by achieving Certificates of Distinction. 
Not only did Yiqin Wang receive a certificate, a silver medal and a book prize "A Mathematician's Apology" by GH Hardy, she has also qualified to take part in the Olympiad Round 2 which takes place on the 30th January, and has been offered a place to study  Mathematics  at Oxford University. 
We would like to wish Yiqin Wang the very best of luck!