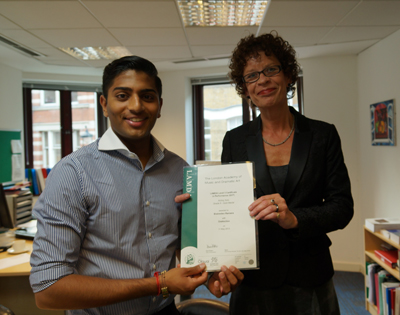 This afternoon, Rachel Borland, Principal of DLD College London, presented a LAMDA Gold Medal with Distinction Grade 8 Solo Acting award to Brahmdeo Ramana.
He is off to Newcastle to read Cellular and Molecular Biology.  His services to the Drama department at DLD are rightly rewarded in this fantastic achievement. 
We wish him well at Newcastle but have a sneaky suspicion we will be seeing him on our screens in the not too distant future.