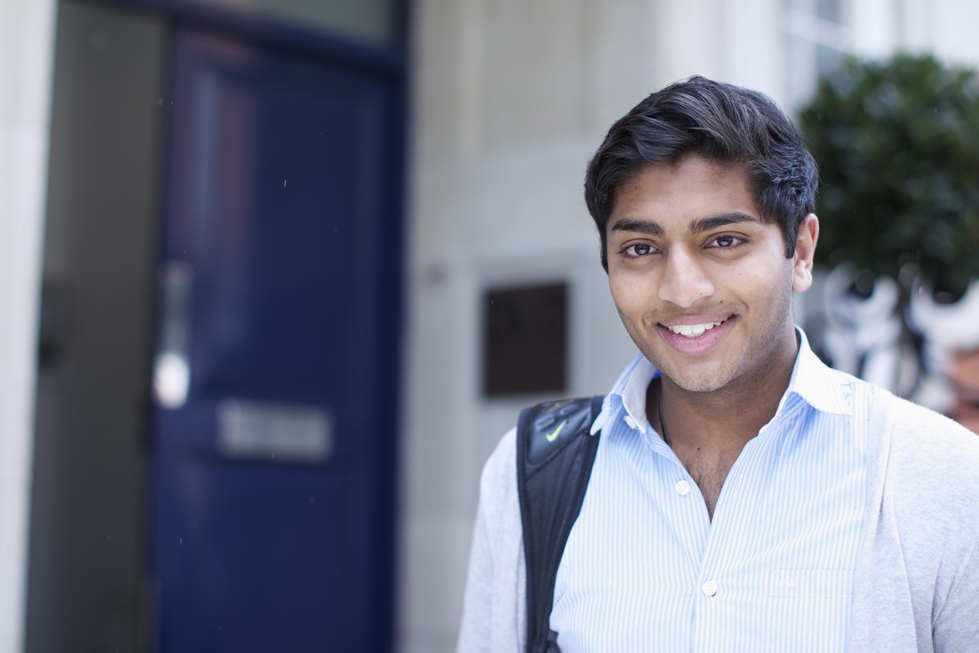 Before I start, what A Levels will I need to study Archaeology at University?
Archaeology attracts students from a number of different backgrounds. It is a very broad course encompassing facets of art, history, science, sociology and mathematics. As such, it is rare that a university will specify particular A Level subjects in their offers. In fact, most actively encourage you to take as wide a range of A Level subjects as possible.
This doesn't mean that any A Levels are acceptable. Think carefully and choose wisely. Archaeology involves a lot of research and critical analysis, so essay based subjects like History or English Literature will hold you in good stead here. But there are also elements of science involved as well, so Geography, Geology, Biology or Chemistry are good A Levels to take. Archaeology is essentially the study of people and communities – albeit often from thousands of years ago – so Sociology is also a good A Level to get you ready. In general, a decent selection of A levels will see you right. Whilst it is a study of the past, Archaeology also uses a lot of state of the art software and technology. In this case, good A Levels in Maths or ICT will go a long way.
However, because there are no clearly defined A Level subjects for Archaeology, you have to find other ways to stand out from the crowd. Your personal statement is therefore a very important part of applying for an Archaeology degree. Here is an excellent article on Writing an Archaeology Personal Statement from the Student Room that you should definitely read.
A lot of universities suggest, and some expect, you to have a solid combination of work experience, volunteering or practical experience in the field. This could mean volunteering on local archaeological digs, in museums, or at heritage sites. Archaeology Rocks is an excellent website run by the magazine The Council for British Archaeology and there are a lot of volunteer opportunities offered in each issue.
Where should I go and study?
University of Cambridge – Department of Archaeology and Anthropology
While they require no particular A Level subjects, Cambridge can and will offer you A*AA. That doesn't mean you shouldn't think carefully about your choice. Cambridge recommend you chose a broad range of subjects from Maths, to Social Sciences (Psychology, Politics or Geography) to Arts (English, History, or a Modern Language).
University of Oxford – School of Archaeology
Oxford do not specify any particular A Levels either, but they will most likely offer you 3 As. They will expect you to show your motivation, enthusiasm and interest for the subject, and of your academic ability to analyse and critique arguments and evidence. You will need to do quite a bit of work experience and volunteering, and write an exceptional personal statement.
University College London – Institute of Archaeology
Depending on which course you choose at UCL, you will be asked for anything from AAB to ABB at A Level. Once again they don't specify any particular A Levels, but think hard about what subjects will be more attractive to the admissions tutors. UCL offer a wide range of Archaeological degree subjects, some offering a year studying and practising Archaeology abroad.
University of Durham – Department of Archaeology
Durham also offer quite an array of Archaeology based degree courses. Regardless of which one you plump for, expect to be offered AAB at A Level. They specify no particular A Levels.
University of Exeter – College of Humanities
A typical offer from Exeter can range from AAB to BBB at A Level. They offer a number of Archaeology courses and the offer will differ in relation to which course you choose.
Once I'm there what can I expect?
Archaeology is essentially the study of all human history. As there is a lot of human history, you can imagine that the courses offered are both numerous and varied, so you will need to have a good look at your prospective universities, and what courses they offer.
Broadly speaking though the first year of an Archaeology degree is spent learning the basic theories and techniques, and studying archaeological history and certain archaeological time periods. You will go out on digs and have quite a lot of fieldwork to sink your teeth into. Modules in your second and third, and sometimes, fourth year will depend on where you go within the subject.
You will spend a lot of time in lectures, tutorials and the library, boning up on research. You will also do a lot of lab work and visit museums and collections to look at historical artefacts. Quite a lot of universities offer summer excursions for their students where you will go out into the field and build on your already burgeoning experience.
What skills will I develop?
You will develop quite a mix of skills. Some will be subject specific, and some will be more transferable.
You will learn how to apply scientific and theoretical concepts and principals to archaeological problem. You will be an expert in field work, post-excavation and laboratory techniques. Archaeology is becoming more and more sophisticated with an increased focus on technology, so you will have a superb understanding of how to meld historical data with the very latest in hi-tech kit.
On more general level, you will gain invaluable experience of working as team, forming structured arguments based on empirical evidence and be able to communicate these excellently either orally or in writing. All valuable assets for any employer.
What will my career prospects look like?
Archaeology can be a tough industry to crack. Jobs are highly sought after and funding for digs and excavations sometimes scarce. That is not to say that there aren't careers to be made. If you are good at what you do, the chances are you will find work doing what you love in your chosen speciality. A lot of graduates go and work in the heritage sector, in museums or for historical institutions like English Heritage, The Royal Institution or The Institute of Conservation.
Archaeology graduates also have a surprisingly large and varied selection of transferable skills. Many find themselves working in teaching, the civil service, local authorities, landscape management and consultancy.
Good luck!