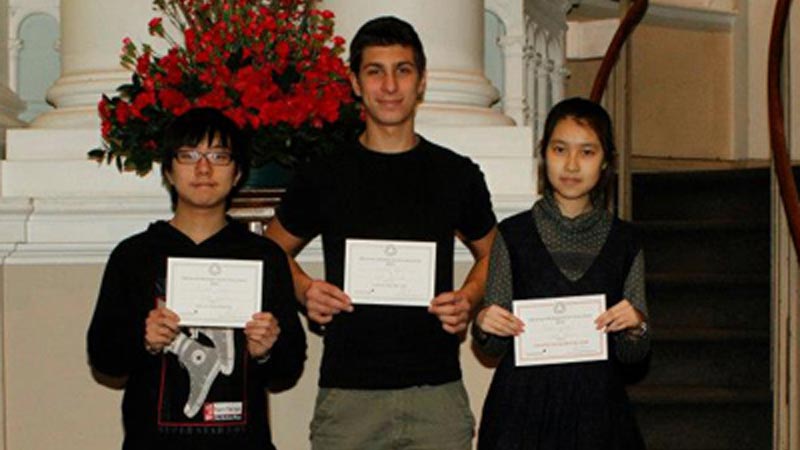 Some of the A Level Maths students at DLD College recently took part in the UK Senior Maths Challenge achieving Gold, Silver and Bronze Certificates. Well done to all the students who took part.
Amongst those students achieving Gold awards are Edoardo Mori from school in Milan, spending a term in London, improving his English as well as Shenbao Wang and Yiqin Wang, both from mainland China.
Yiqin Wang  and Shenbao Wang both achieved very high passes  in the Gold Award of the UK Senior Maths Challenge 2012. Yiqin qualified for the first round of the British Mathematics Olympiad Challenge and Shenbao qualified for the Senior European Maths Challenge (Kangaroo Challenge).  However, they both in fact took part in the British Olympiad Challenge on 30 November 2012 and are currently awaiting the results.  Both these students are in Year 12 so they can aim for even higher marks next year.
Good Luck to Yiqin and Shenbao!
Students achieving Silver Awards:
Amin Dhbafaei Far
Nguyen Tienmanh
Zwehtet  Aungmyo
Students achieving Bronze Awards:
Lapyeit  Aung
Edmund Tan