A Music Degree is incredibly varied and exciting. For starters you may choose to study at a university or a conservatoire. Course content varies as well. Some universities will have you focussing solely on Music, whereas at others you will study modules in other subjects such as English Literature or a modern language. Some schools are more traditional in approach, concentrating on classical and traditional composition, while other schools offer modules in Jazz Improvisation, Jimi Hendrix and Creative Music Technology. It is up to you to find the course that fits you best.
What A Levels will I need to study Music at University?
Again, this is varied. Some universities want outstanding A Level grades. Some prefer to rely more on auditions and interviews. Whatever institution you chose you can bet the farm that they will expect you to do A Level Music of some kind.
Which universities are the best?
Conservatoire or University? Modern or traditional? This is entirely up to you, related directly to what you specialise in, and what sort of direction you want your musical life to take. You will have to do your research, speak to your A Level tutors, and visit as many institutions as you possibly can to get a flavour for what they can do for you.
But according to The Guardian last year, these were the top 5 institutions offering the best courses, student satisfaction, and career prospects after 6 months.
Guildhall School of Music and Drama – Entry requirement vary wildly here, but last year, most applicants needed a bare minimum two passes at A Level. Your main focus of attention though should be impressing them during your audition and interview.
University of Bristol – Anything from ABB to BBB dependent upon your interview slash audition.
University of Birmingham – A typical offer from Birmingham is somewhere between AAB and ABB at A Level. An A in A Level Music Technology is accepted, but not at the expense of Music.
University of Oxford – As well as having an interview, a typical offer at Oxford is 3 As at A Level.
Royal Academy of Music – Again, a great of emphasis is placed on your interview and audition, but a typical offer hangs on you getting two good passes at A Level.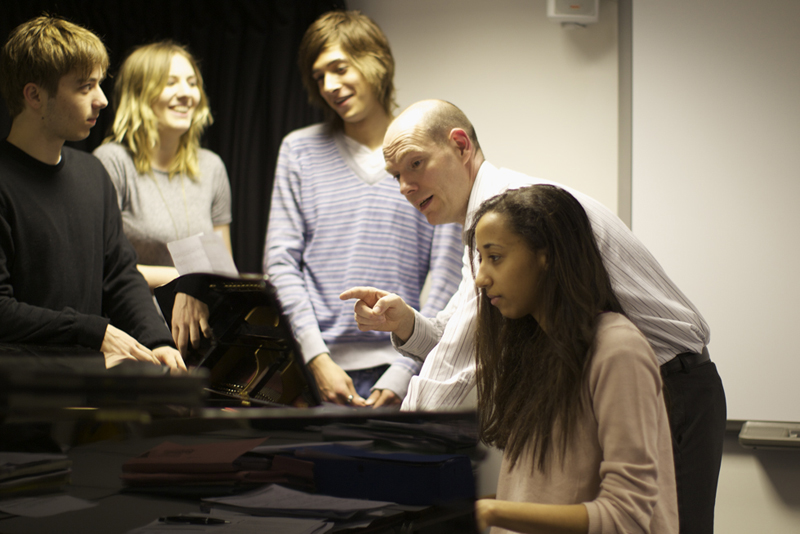 What skills will I develop?
Besides the obvious – developing your musical skills to an extremely high level in terms of performance, composition and improvisation – this degree has the potential to be quite a varied and academic subject. Degrees often contain modules that deal with music history, musicology, and ethnomusicology. All of this means that you will improve your analytical and presentation skills and be able to form strong arguments, and because music demands a certain amount of self-sacrifice, you will develop a great deal of self-motivation.
What will my career prospects look like?
A lot of people will tell you that this degree will severely limit your career options. This isn't necessarily the case. While it is very difficult to forge a career in the music business, particularly in the performance side, it is not impossible. Many graduates find work in an orchestra or as a soloist, as a session musician or as a teacher.
Lot of graduates also chose to pursue non-musical options. With a Music degree you can do graduate conversion courses in Medicine or Law.