Joe Simpson, the former England rugby union player provided students with important insights into the financial world during his recent seminar at DLD College London.
Simpson, who famously represented England at rugby union and played hundreds of times for leading team Wasps, now enjoys a new career as a Financial Consultant, advising clients on wealth and portfolio management.
Students were given top tips around financial literacy to ensure that they are better prepared for the ever more complex world of financial management of the future. Simpson explained asset classes including bonds, equity and alternatives to a group of well informed students from the Economics and Business co-curricular at DLD. Simpson explained to students how stocks are selected and then provided students with the opportunity to pick their own virtual stocks in a competition leading to the Walker Crips Investment Selection prize. Finally, Simpson provided advice to students, in particular to stay resilient, come back from setbacks and remain focused to achieve top results over time, reflecting on his transition from professional rugby player to finance expert.
When reflecting on the session, we had great feed back from our students who thoroughly enjoyed meeting and learning from expert experience. When reflecting on the event, Year 13 A Level student Alina K said "I really enjoyed the talk yesterday by Joe Simpson, as he said we should be never afraid of risk and be able to focus on a specific field. That has given me extra motivation. In addition, I really enjoyed the way Joe was able to explain to the class the rules of investment".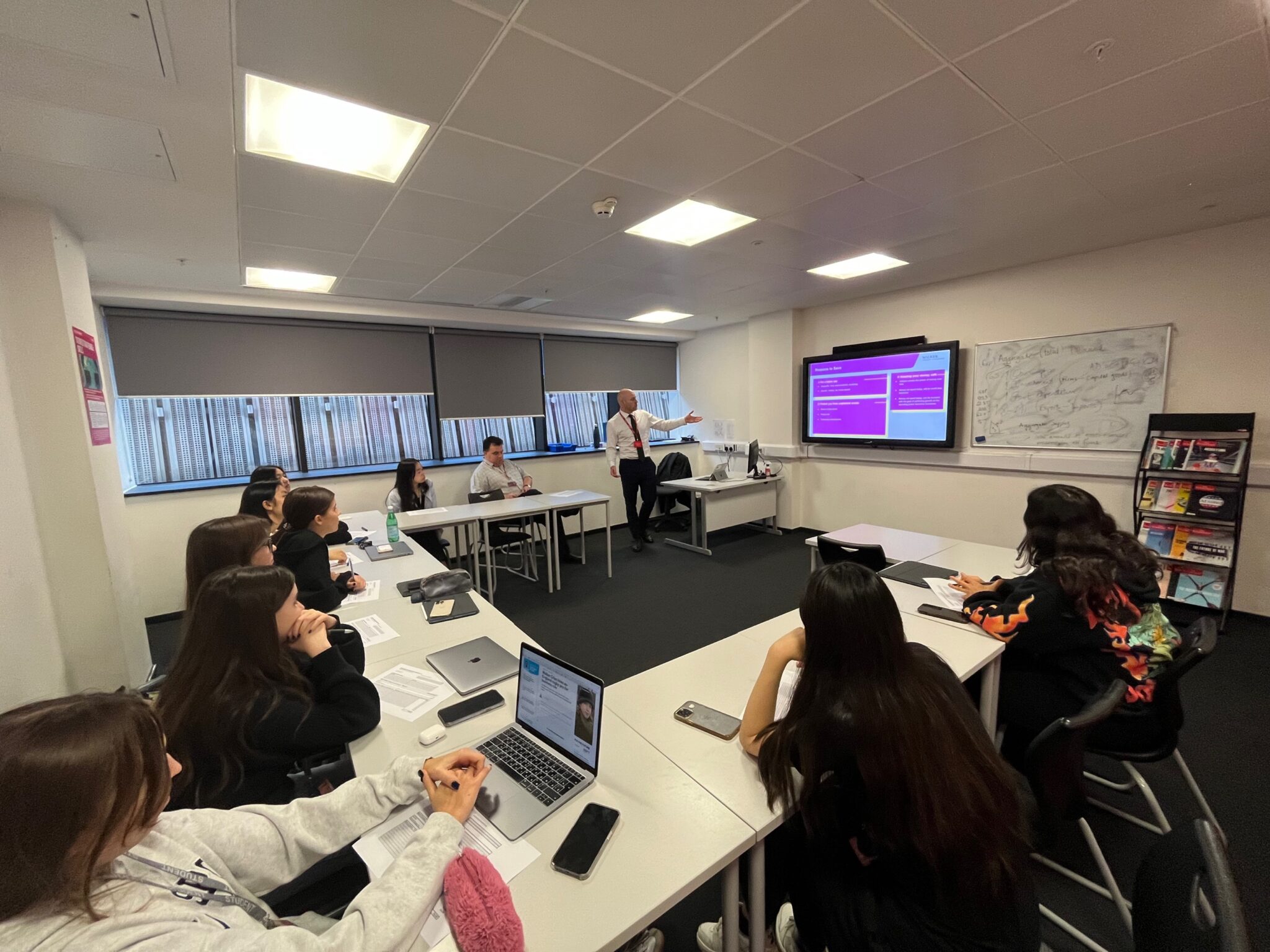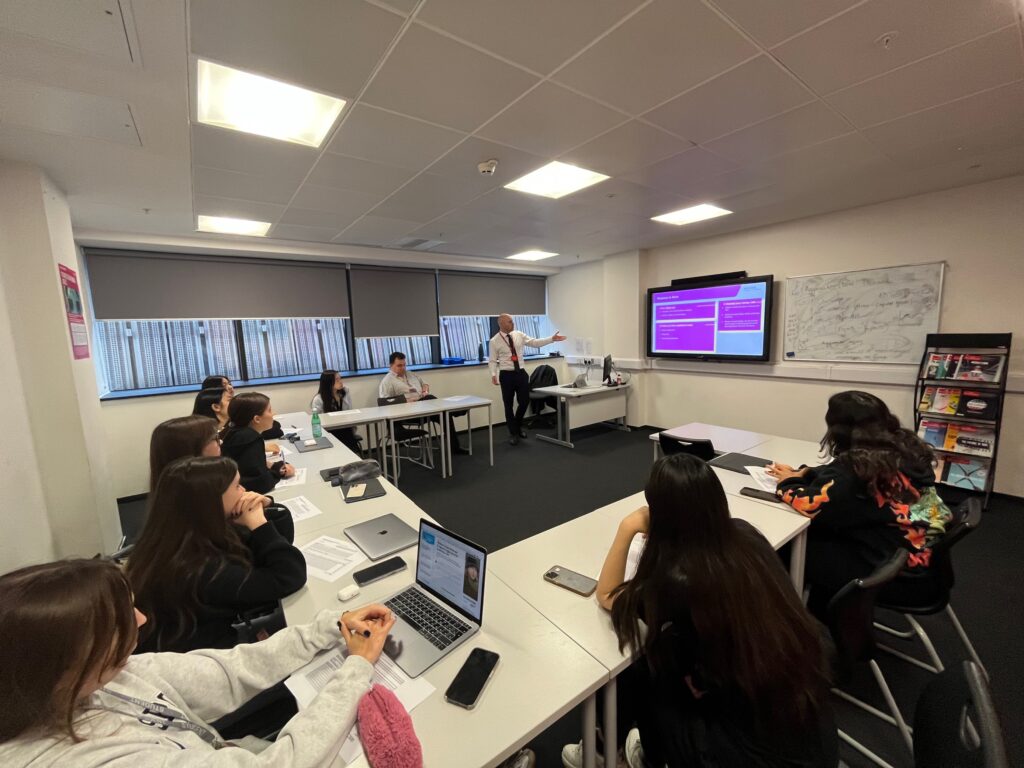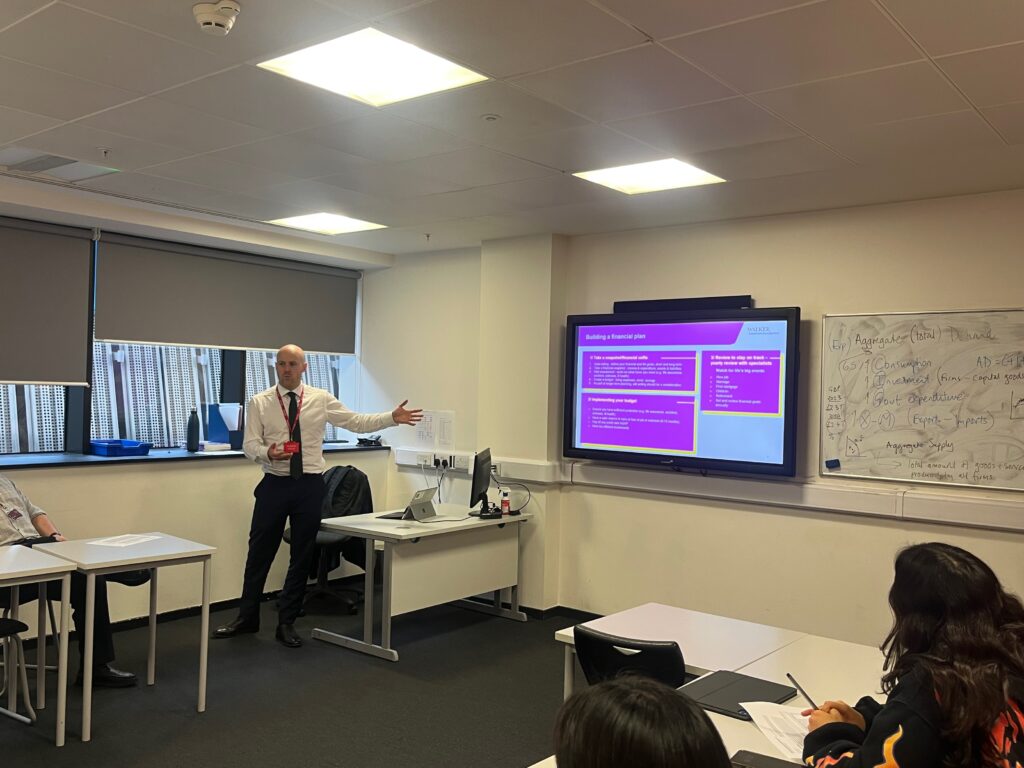 Paul Schoonenberg, Head of Careers said: "Financial literacy is a critical skill for young people today. This seminar provided students not only with important tips and information but added an experiential element through an opportunity to take part in an investment selection competition. Seeing students pick virtual stocks and using their own logic was very impressive. These are skills that they can take from College into University, the workplace and beyond".
When speaking to Joe after the session he said " This was a thoroughly enjoyable experience. The students were engaged and well informed already. You can really tell they have already benefitted from a broad and high level of education". At DLD we prioritise providing our students with the skills and information needed to succeed in their personal life and careers beyond DLD. Opportunities to learn from experts such as Simpson are a great way for students to engage in real world conversations and expand their career interests and knowledge.
Paul Schoonenberg, Head of Careers