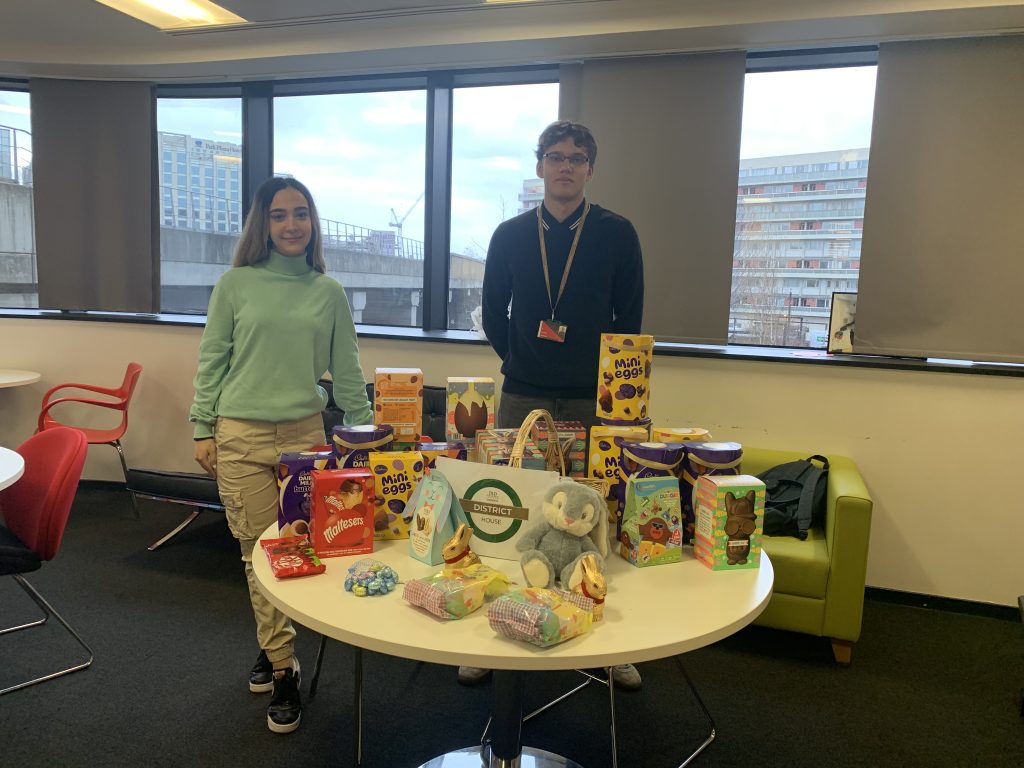 As the Easter holidays approach us, the staff and students of District House wanted to gather some Easter treats for the children at Evelina London Children's Hospital.
Evelina Children's Hospital is situated just opposite DLD College London at St Thomas' Hospital and is a charity that is close to home for us here at DLD. We really appreciate and celebrate the generosity of our students who take the time to demonstrate kindness and choose to help other children and young people that are less fortunate than themselves. The staff and students gathered Easter chocolate and cuddly toys to send to the children who will be spending their Easter in hospital.
Many thanks to all concerned for their generosity and thoughtfulness in ensuring there will be chocolate for the children over the holiday period.
Nick Taylor, Housemaster (District)