2023 has begun very swiftly for the Chemistry department with our students becoming engaged in a range of competitions:
All Yr13 Chemists entered this renowned annual challenge run by the Royal Society of Chemistry to put their skills and knowledge to the test in an intense 2 hour examination. There were tested on physical, organic and inorganic disciplines with some of the content being at university level. We wish them the best of luck and hope to receive certificates for this in the next month or so.
Five of our best students in Year 12 Chemistry (Raafay, Yutong, Mia, Joon and Rana) entered this year's rigorous competition to compete against fellow schools across the country at the Chemistry department in Cambridge.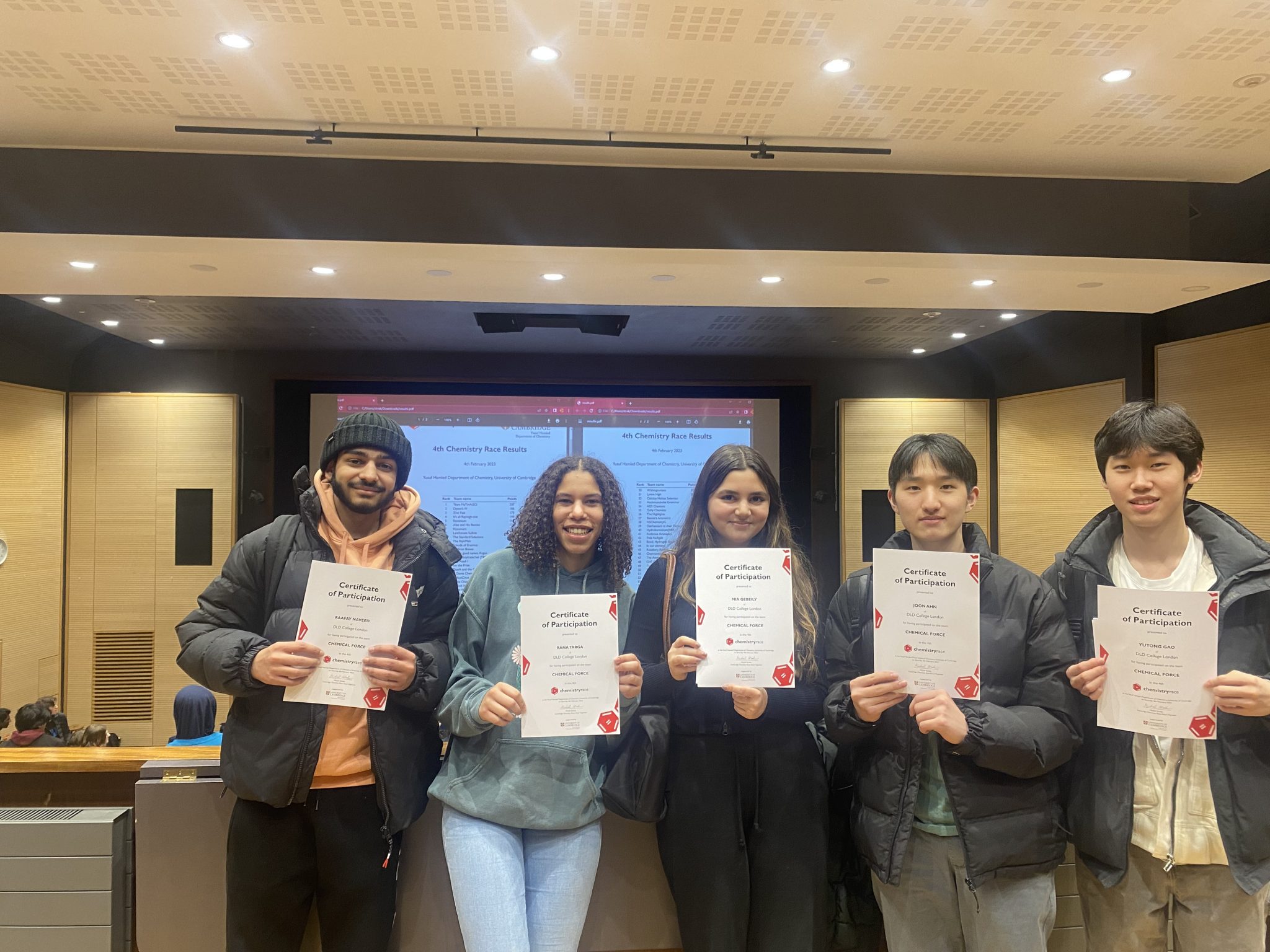 Following the competition, team leader Rana said:
"The Cambridge Chemistry race was a very pleasurable competition. Despite the challenging questions, this inspiring event guided us towards potential university choices. It also showed us how hard work must be achieved in order to get into a prestigious university. We can confidently say that we worked very well as a group, always helping each other and discovering our strengths. It was also a very good opportunity to exercise critical thinking, since we haven't yet learned the topics so we hard to apply or previous knowledge and try to understand the questions. It was very dynamic, and we all had fun while challenging ourselves. Lastly, visiting the university of Cambridge and the classrooms was a great experience."
In the summer term we look forward to our students participating the Royal Society's Schools' Analyst competition and the Cambridge Chemistry Challenge.
Pardeep Sagoo, Head of Chemistry