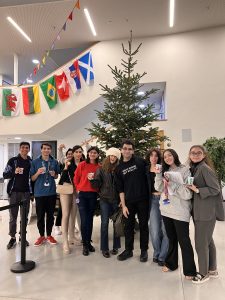 Christmas has officially arrived at DLD College London.
On the last Sunday in November, two weeks before the end of term, students and staff gathered in the Atrium for a cozy festive evening decorating the school Christmas tree, accompanied by Christmas songs playing and a hot chocolate station.
We knew we had our work cut out for us this year when we saw that the tree was as tall as the first floor balcony! It really was a team effort to get the lights on and to fill the branches with baubles.
It was lovely to see the Atrium buzzing with excited students, many of which have never celebrated Christmas in their home countries, so it was their first time decorating a Christmas tree. Everyone was keen to get stuck in, even the students were decorated with tinsel and baubles!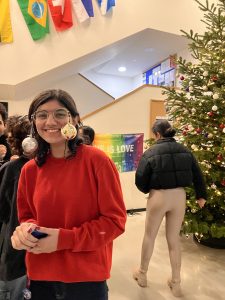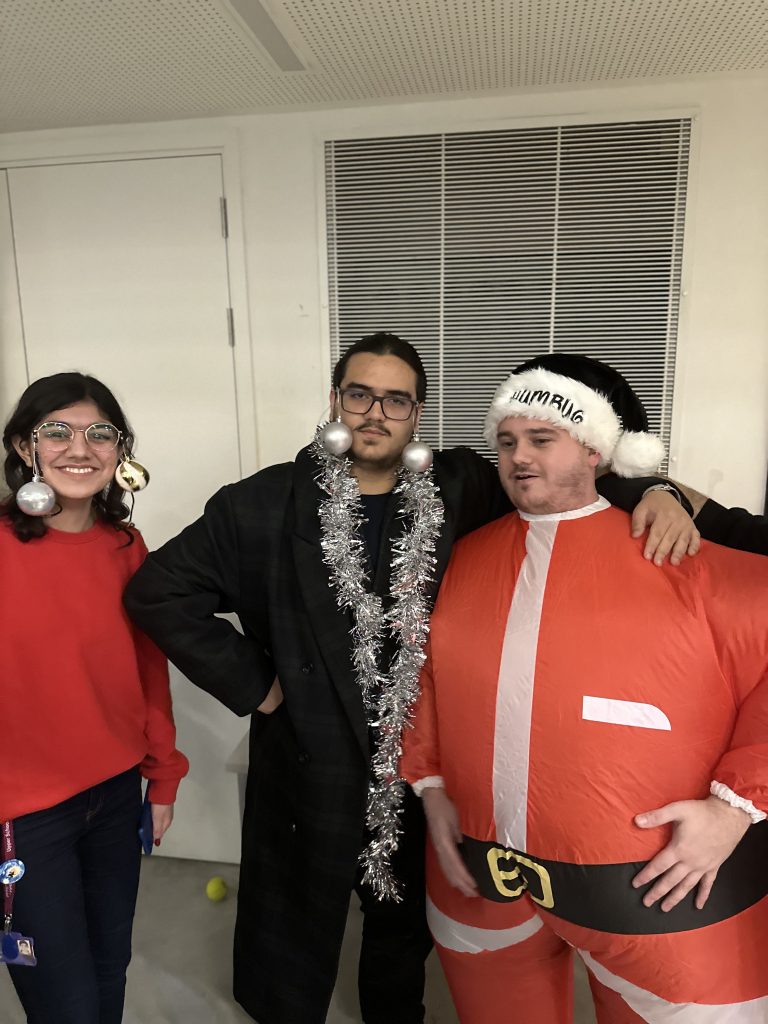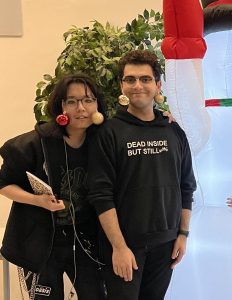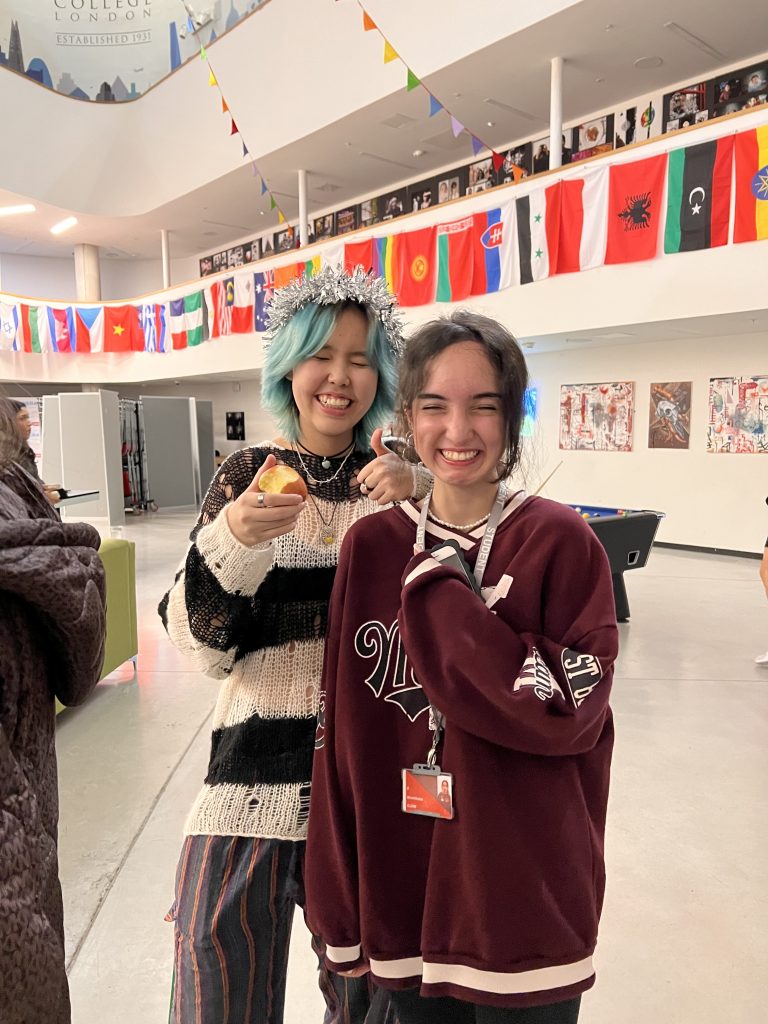 Shortly after the students finished off all of the hot chocolate that Houseparent Scott kindly set up and served. We were paid a visit from Santa himself –  from barista to Mr Claus, the Houseparents really do cover so many different day-to-day roles!
This is just the start of the Christmas activities that students have to look forward to at DLD. We have A Christmas Carol production by the Drama department on the 7th, Christmas Jumper Day on the 9th followed by the Christmas Party at 4pm. On the 11th, students are going ice skating, and a Christmas at Hogwarts trip is taking place on Monday 12th. This will be rounded up with the CCA Winter Awards Ceremony on the 13th and a festive Christmas lunch on the last day of term!
Thanks to all of the staff and students that helped to decorate this years Christmas tree.
Merry Christmas!
Sally Walls, Marketing Officer/ Boarding Assistant