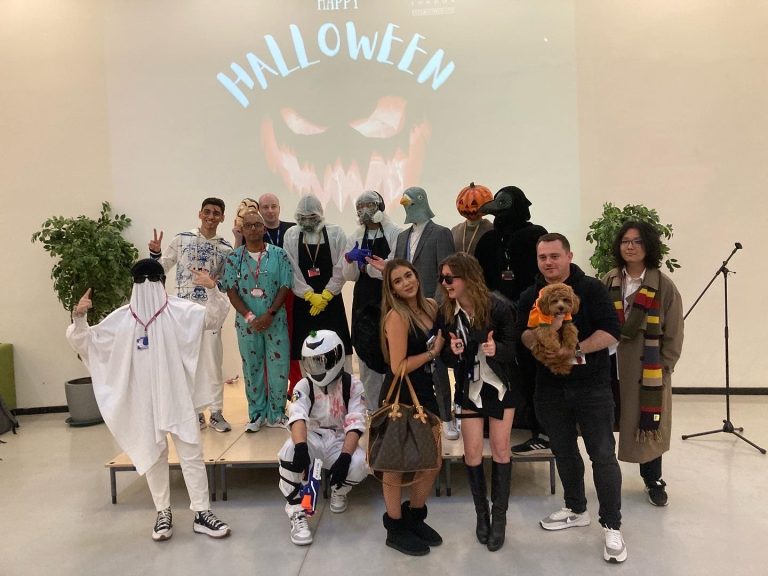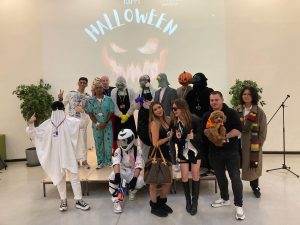 Happy Halloween from all of the ghouls, ghosts and goblins at DLD College London. To celebrate in style, we encouraged staff and students to get dressed up for a spooky day of activities in school. For a bit of added incentive for those who were undecided on whether to join in or not, there was a Principal's Award Costume Competition and the winner received a chocolaty treat and lots of satisfaction!
In the lead up to Halloween, we saw the decorations go up in the Boarding House. This included blood splattered hands on the gates into school, and skeletons at every turn!
During the half term holidays, our borders got to work carving their pumpkins to get in to the spooky season spirit. This was added to with a range of Halloween and horror themed movie nights taking place in the Atrium and the basement (incase the films weren't scary enough!).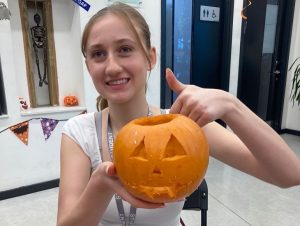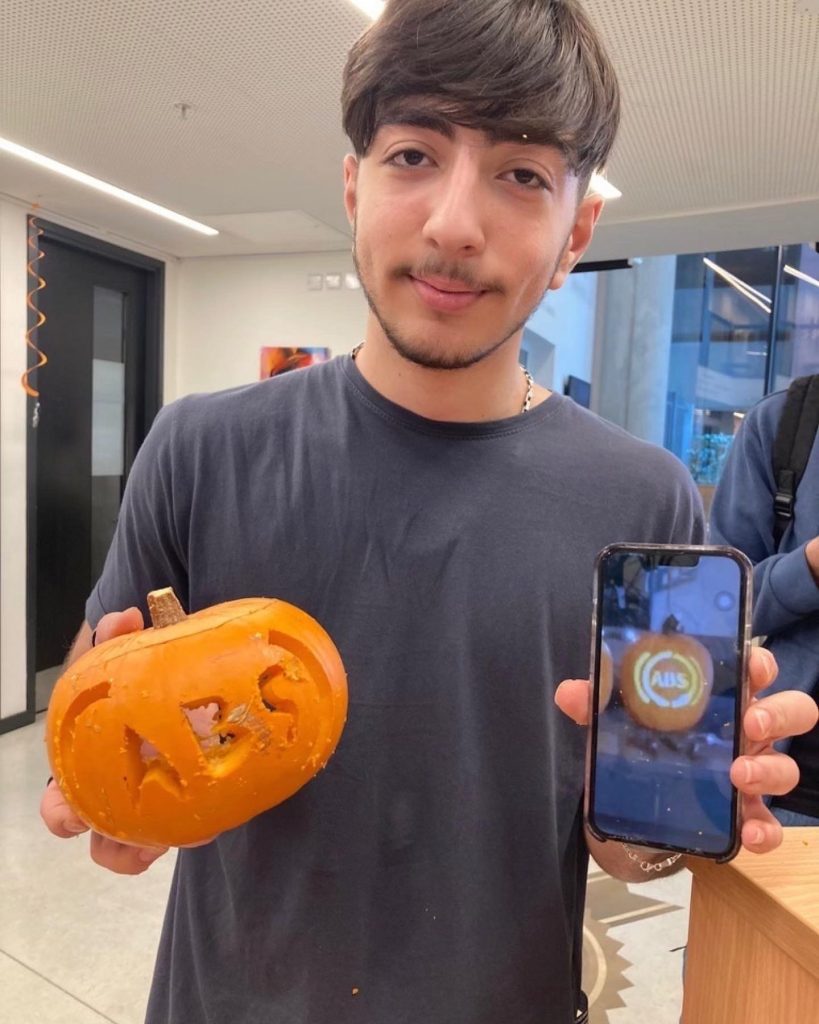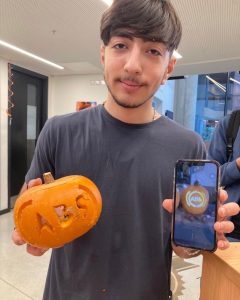 Finally, at the end of the half term break, to celebrate Día de los Muertos (Day of the Dead), we set up a craft station for boarders to have a bit of down time and decorate masks of their choice. It was nice to see some of the boarders getting creative and having a chilled night before they returned back to school on Monday the 31st.
Sally Walls, Marketing Officer/ Boarding Assistant