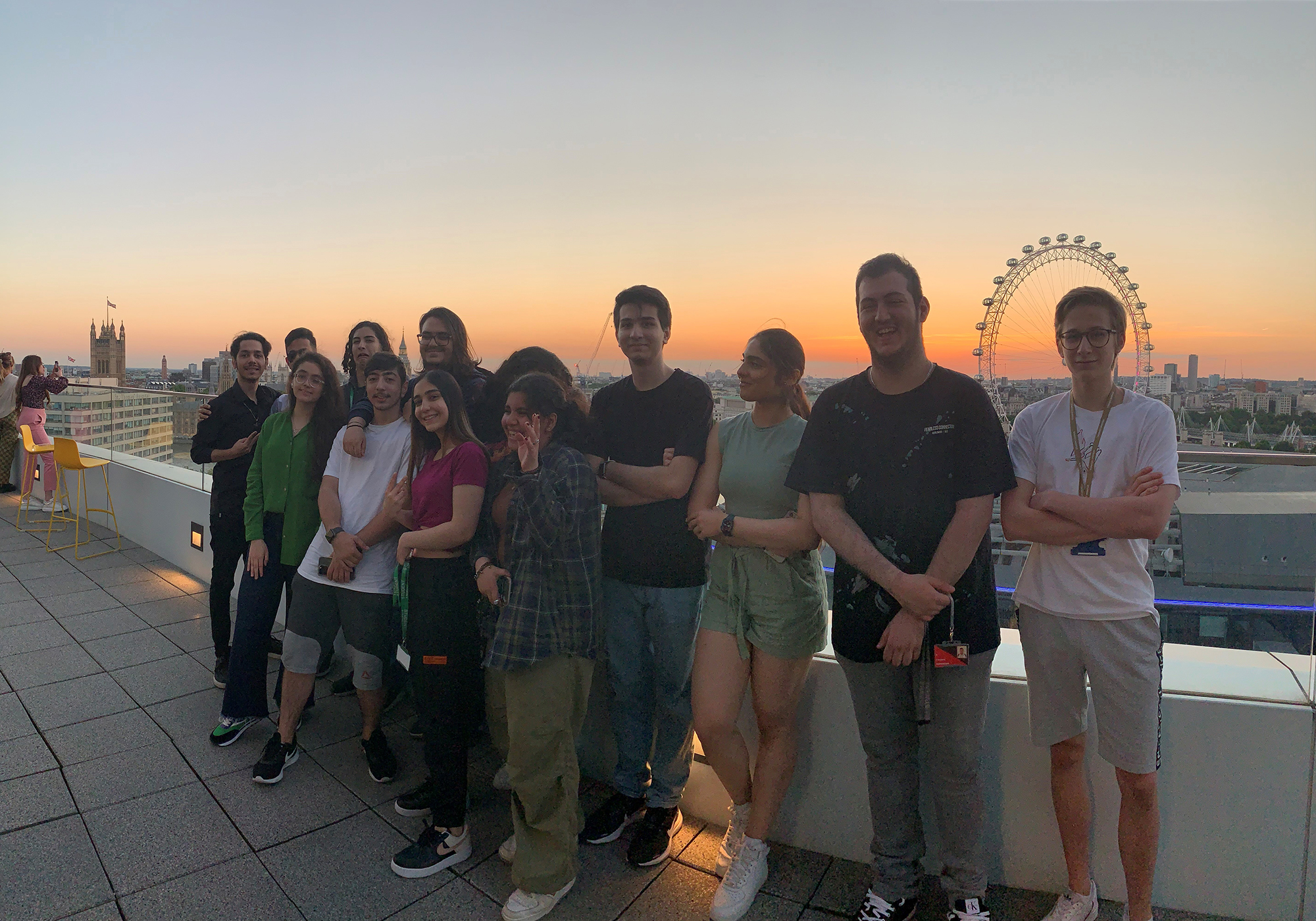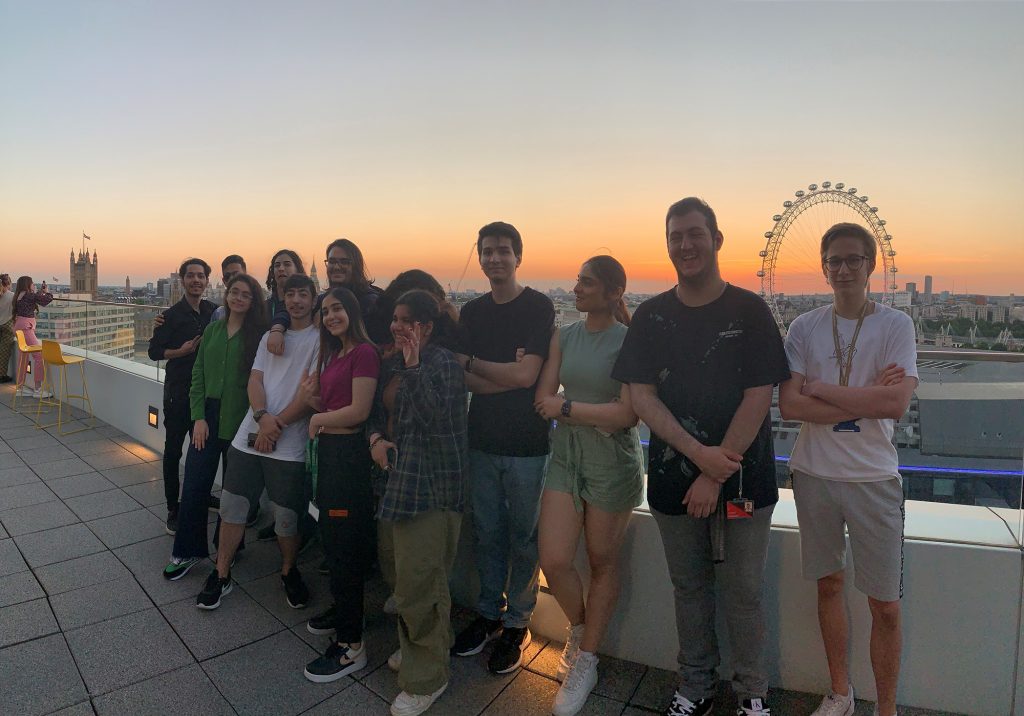 This week marks the annual National Boarding Week in partnership with the BSA and School Blazer. This year's theme is 'One Boarding Community'. Students and staff alike have been enjoying a plethora of activities. Monday kicked off with the always popular Silent Disco, obviously far more fun for those watching from the outside. Our very own DJ Majid gave a stellar performance! Tuesday saw us making scratch art bookmarks alongside the evening showing of Bohemian Rhapsody in the Atrium. The film was an important part of our Pride week programme. We chose to integrate our Pride week celebrations with National Boarding Week to highlight the 'One Community' theme running through both events. Wednesday was extremely busy. Downstairs, both staff and students enjoyed a card making workshop in which they made thank you cards as part of the acts of kindness challenge. Whilst this was happening, another group of students went up to watch the sunset over London on the 18th floor. They reflected on our small boarding community as part of the wider South Bank community, part of the London community; an important part of our global community – it got a bit philosophical! Thursday was a very exciting day, the cutest pet competition which had been running all week drew to a close and there was much celebration as Sonya's dog Marvel was announced as the winner. Congratulations Sonya and Marvel, a well-deserved honour!
As some members of our boarding community get ready to graduate today, we pause our activities to celebrate them and their accomplishments. I have been lucky enough over the past week to talk to our graduates about their journey at DLD and I was touched by the genuine warmth and gratitude they have for the staff who have helped them achieve their goals. For those not busy with graduation we still have mug cake making tonight so there is something for everyone! Saturday is our traditional movie night, and rounding off National Boarding Week, the students have the opportunity to take an architectural guided walking tour through the local community, starting in Southwark and ending at St Pauls!
The week has given us a great opportunity to ask ourselves 'What is community?'. We decided that their answer to that question is different for all of us, but the one thing we all have in common is how much we love being part of the DLD Boarding Community.
Shirley Mitchell Director of Boarding