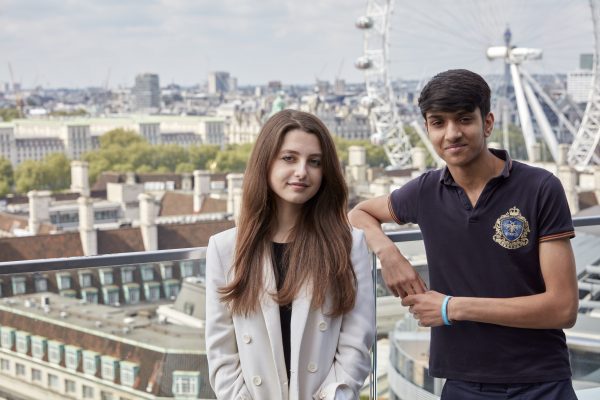 Dear Staff, Students and Parents,
We are thrilled to be announced as the new Heads of School. It is an amazing accomplishment for both of us and we feel privileged to represent and work with an amazing set of students who aspire to make DLD College London a community which is tolerant, respectful and kind.
We would like to say a huge congratulations to our predecessors, Charlotte and Jess, who have set an excellent example for us, especially as they held the roles during such a challenging period. In addition, we would like to thank all students and teachers who have shown faith and interest in us and we look forward to stepping up to the mark and exceeding expectations.
As Heads, we aim to include as many students as possible into the community, strengthening the link between boarders and day students. In particular, we would like to enhance the House system which started this academic year. We would like to thank all teachers who have done an excellent job instilling a sense of community through various competitions in which all students are eager to participate. Alongside that, we hope to create an extraordinary impact on students' lives across a broad spectrum from academics to wellbeing. We both share a passion for charity and so we are eager to boost more fundraising events. It is critical that we help those surrounding us both on an international and national scope.
The past four weeks have been incredible. The Open Evening was a huge success; the Student Council had the opportunity to speak to prospective students and parents as well as giving tours across the school to exhibit our different departments. We cannot express how proud we are to see the Student Council come together as a team to exceptionally represent DLD. We also conducted our first speeches as Heads of School, expressing our journey at DLD and our future ambitions as we mature and move on to the next stages of our lives. More recently we have attended many meetings with teachers where we have had the opportunity to discuss exciting projects that will start in the upcoming academic year.
We are looking forward to this new ride and we know there will be challenges ahead. However, as a team and community, we can overcome all the challenges.
As we all know, this time of the year is very stressful with exams. Good luck to all students who are sitting their exams in May and June alongside the graduating students who are leaving to follow their ambitions as they embark on a new journey!
Enjoy the weekend!
Kind regards,
Giovanna and Ishaan
Heads of School