At the weekend we took a trip to the Bake Off tent where students were challenged to bake their best sponge. The aprons came out along with the competitive spirit, and our star bakers got to work. Step aside Mary Berry, we have some new champion bakers here at DLD College London.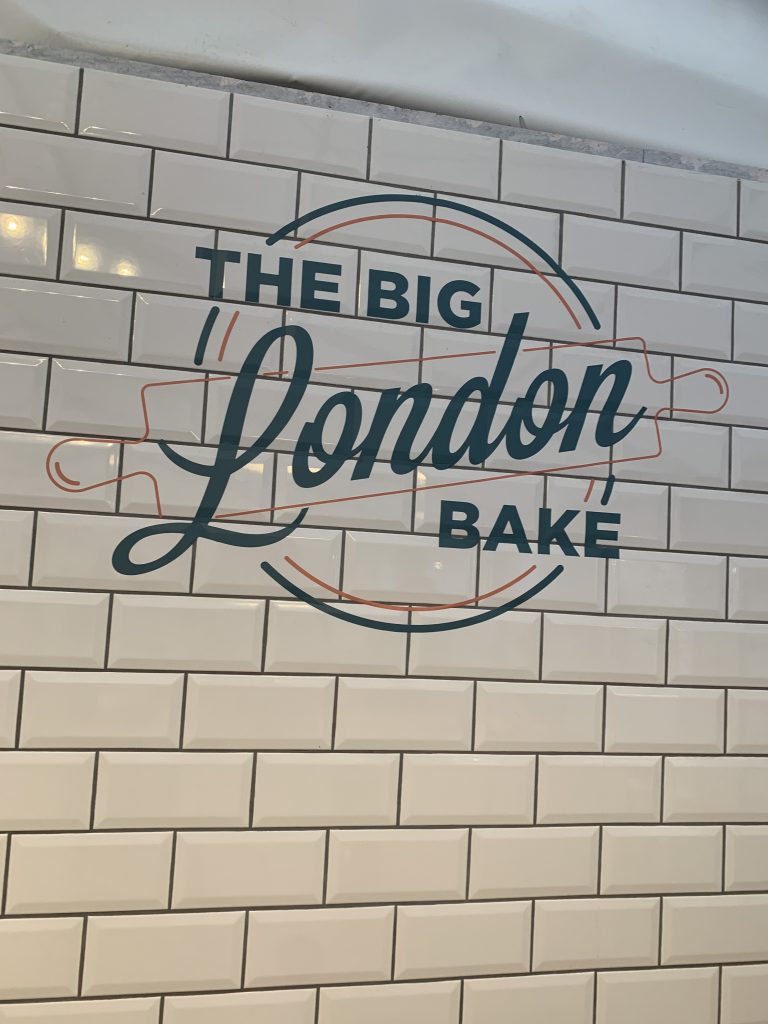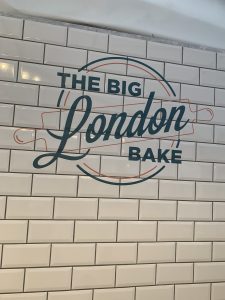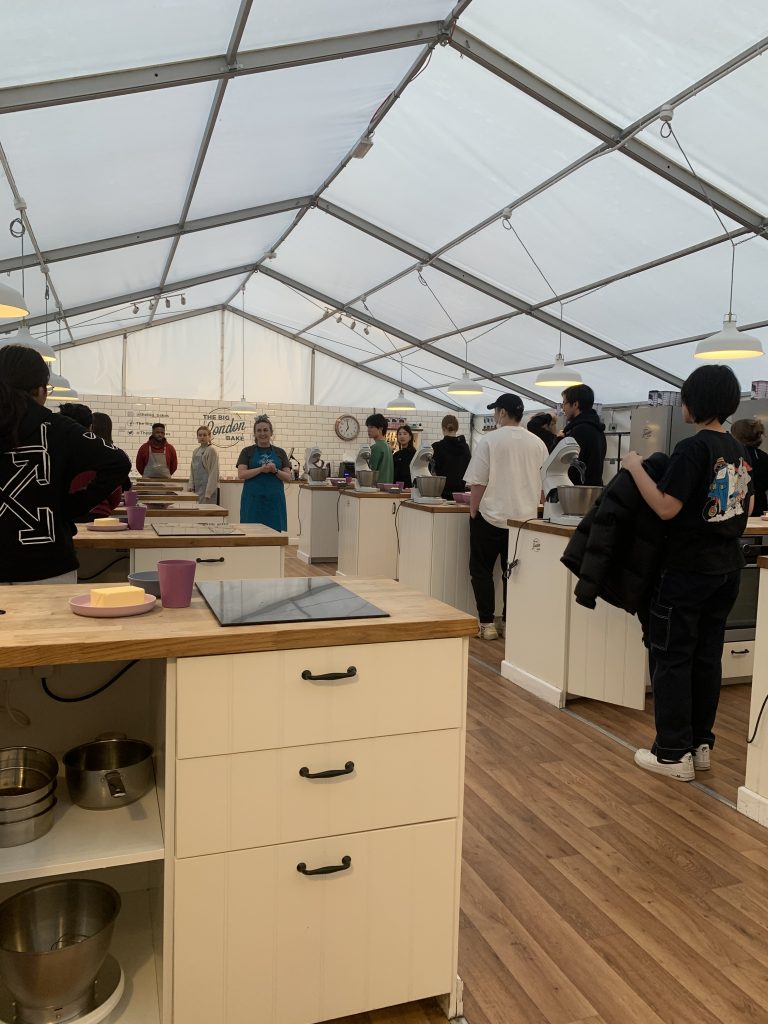 In pairs, students had 90 minutes to bake a three-tiered sponge, iced with meringue buttercream and decorated with a spring-themed fondant animal. Each pair picked a work station which contained the ingredients already measured out and a recipe sheet to provide some guidance. The students were instructed to get the cakes in the oven in the first fifteen minutes to allow time to cool and the rest was up to them!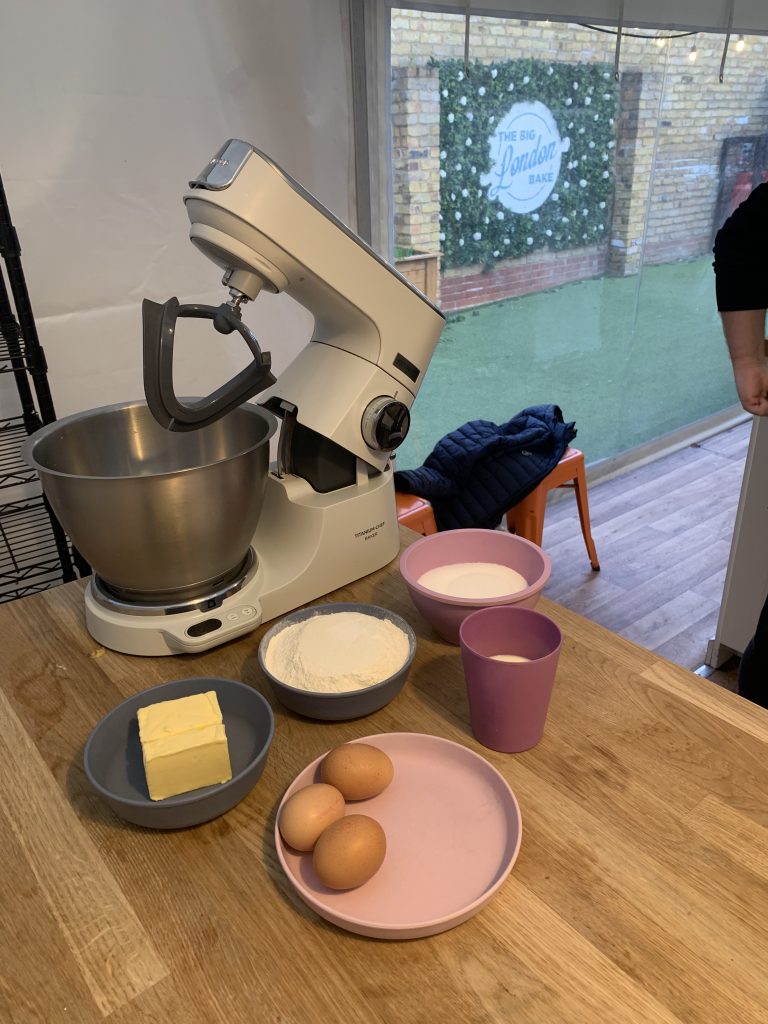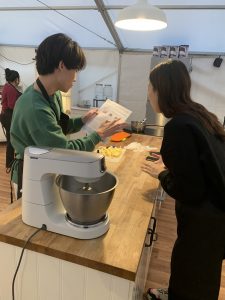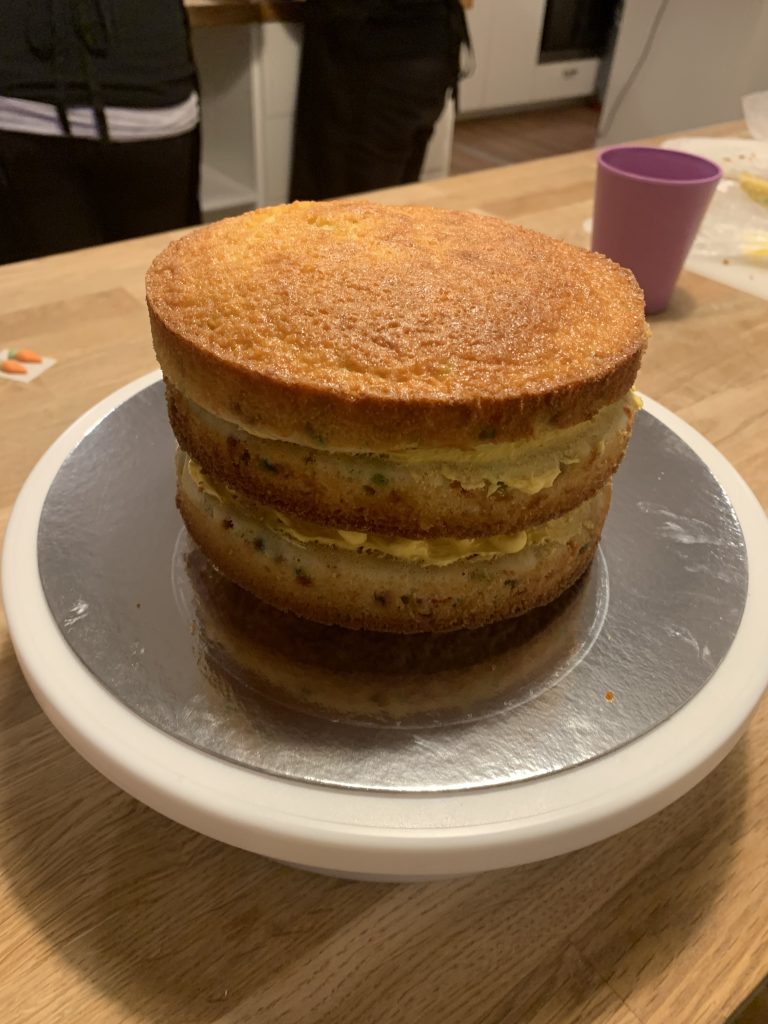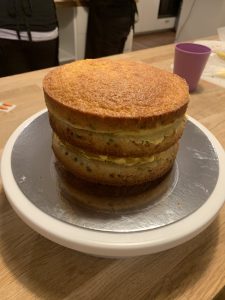 At the front of the tent was the creation station, where students went wild with everything they needed to elevate their basic sponge mix. There were dry flavourings, liquid flavourings, fruit, fudge, chocolate, food colouring and every kind of sprinkle you can imagine! Some students went for a classic lemon sponge, whereas others were more daring with choices such as matcha and raspberry.
For some of our students this was their first time baking, let alone going all out to produce a showstopper in one and a half hours. It was great to see the students work together and we were very impressed to see that each pair had a cake to present by the time the claxon was up!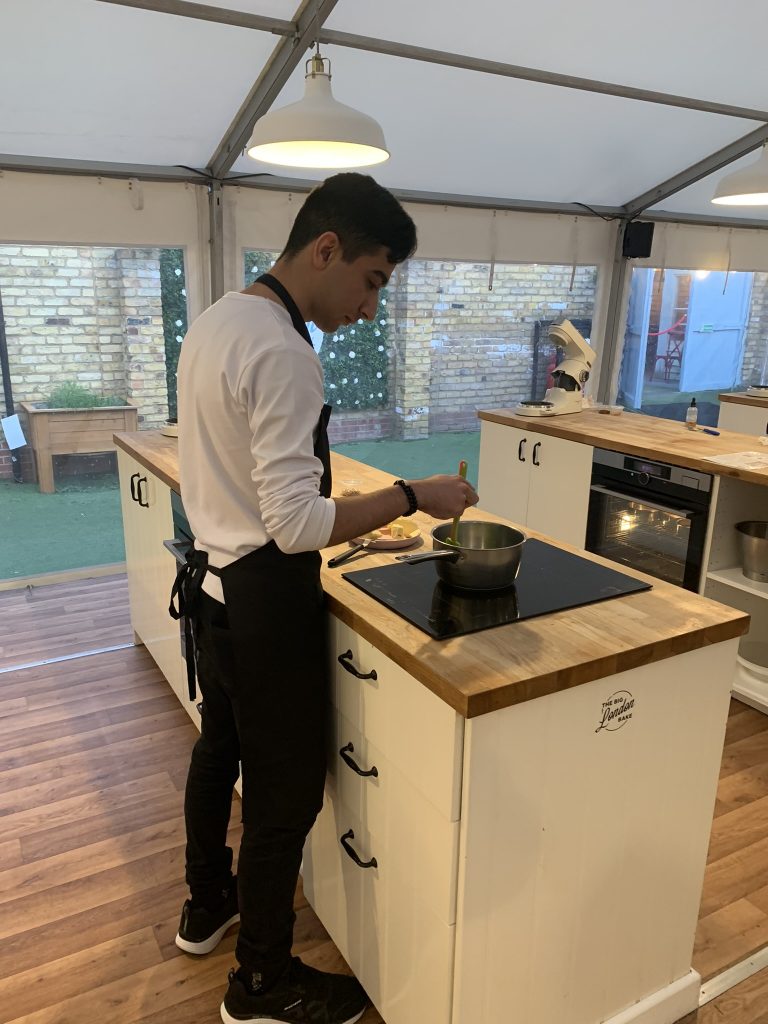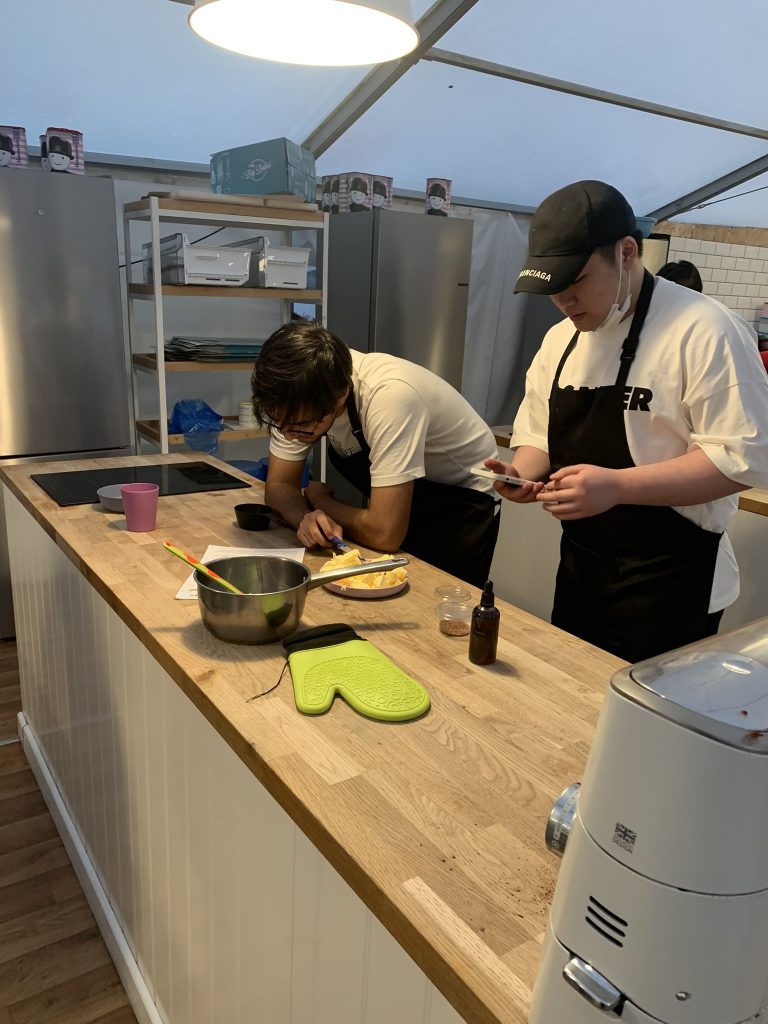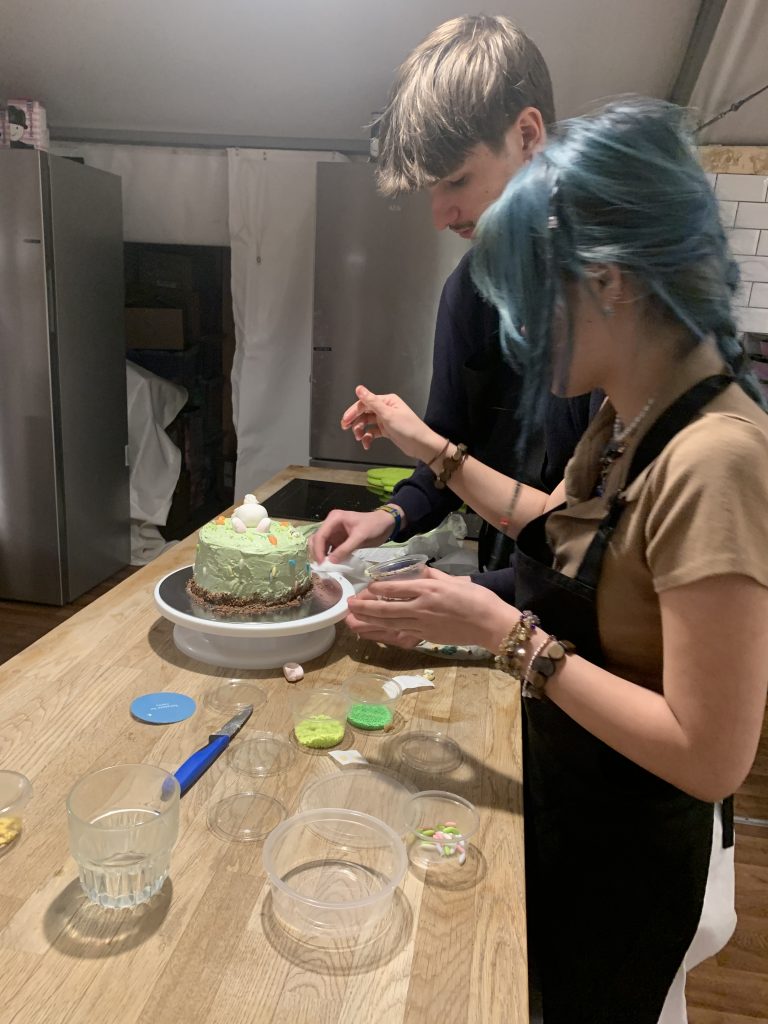 After 90 minutes, all the cakes were brought up to the front of the tent for judging! The (unbiased) judge from the Big London Bake team, inspected each cake one by one, talking us through her observations as we eagerly awaited her final decision. After close inspection of all 12 cakes, she narrowed it down to first, second and third.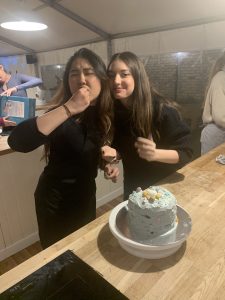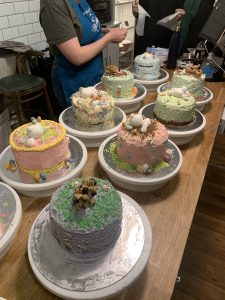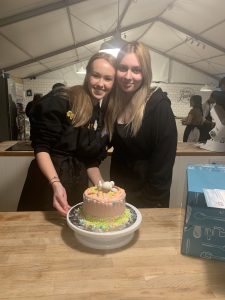 Drumroll please….
3rd place – Haya and Adib, who "showed good technique and had a good sponge"
2nd place – Sally (Boarding Assistant) "a very nicely put together cake"
1st place – Scott (Houseparent) and Jess (Biology Teacher) "an overall well brought together cake"
Yes, on this occasion the staff did take home the victorious golden cake slice, however, everyone was a winner with a cake to take home at the end of it! Well done to everyone for taking part, you all did tremendously well!
Sally Walls, Boarding Assistant/ Marketing Officer