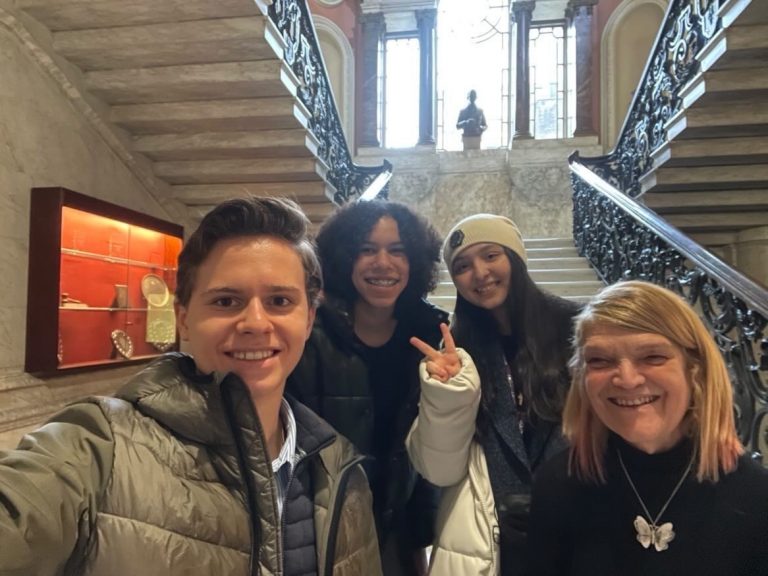 On Monday our Public Speaking Team took part in the regional finals of the English-Speaking Union Public Speaking Competition at Dartmouth House in Mayfair. The contest took place in the Churchill room, originally the ballroom, where Winston Churchill has previously given speeches himself.
Afa spoke on why Zoos should be banned, in which she eloquently defended her viewpoint. Egor acted as Chair and Rana was our Questioner. Our team did exceedingly well to advance to a place in the regional final, however, there was some fierce competition, and we did not secure a place in the grand final on this occasion.
Rana, however, should be congratulated on winning an award as a Questioner. She received a commendation from the judges for her excellent ability to draw the most interesting questions from the speaker in a friendly and professional manner.
This was the first time DLD College London have entered this contest, but we look forward to taking part next year and welcome new members to our public speaking CCA. If you wish to take part or find out more, join us on Thursdays at 4pm in room 2.29.
Jan Winnick, Head of Psychology