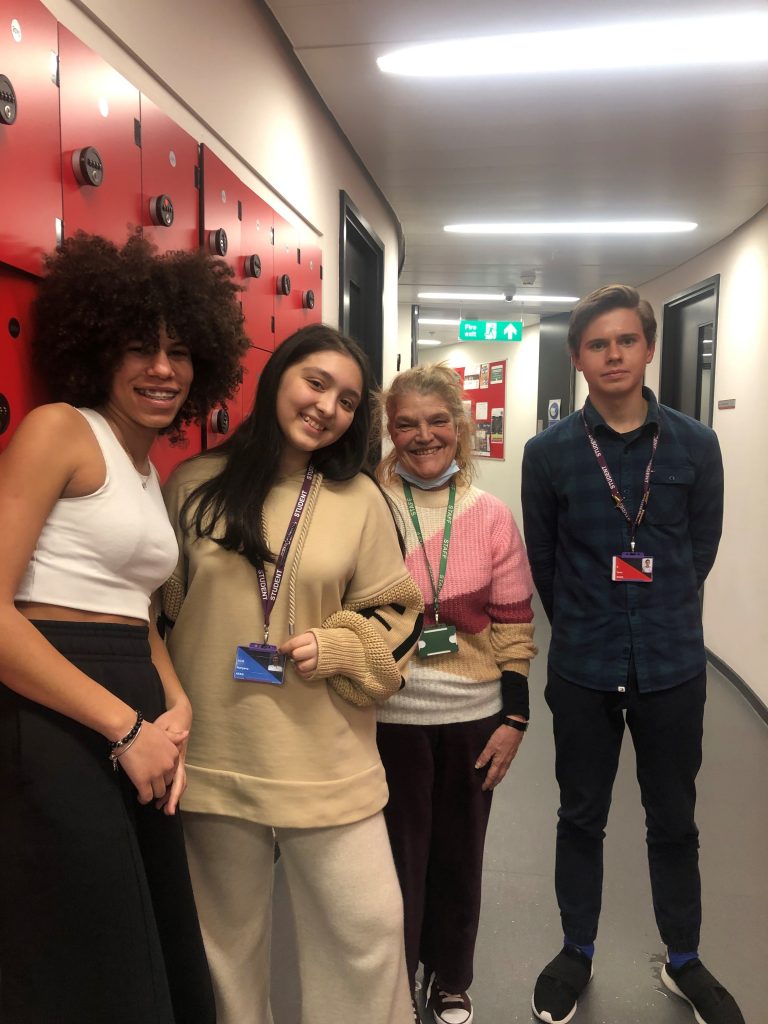 Last Tuesday evening, we took part in the second round of the prestigious ESU-Churchill Public Speaking Competition, a national competition from the English-Speaking Union for students in Years 9 to 11. We competed against seven other schools – four of which would progress to the next round.
I am thrilled that our team comprising Afa (Speaker), Egor (Chair) and Rana (Questioner) surpassed themselves and we are through to round 3 on 14 March. Afa spoke eloquently on Fiction teaches us more than Fact. She also answered questions defending her viewpoint showing she had researched her argument and fully believed in it. Chairman Egor controlled his heat, ensuring timing was adhered to and making each of his heat felt welcome and appreciated. Finally, Rana asked questions clearly showing she had listened to the opposing team and was eager to know more.
Topics from the other teams ranged from Gun Crime, Children Should Be Seen and Not Heard and Arms Should Not Be Given to Oppressive Regimes. An exciting evening of speaking.
Finally I would like to say how proud I am of my team and that I look forward to working with them in the future.
Jan Winnick, Head of Psychology