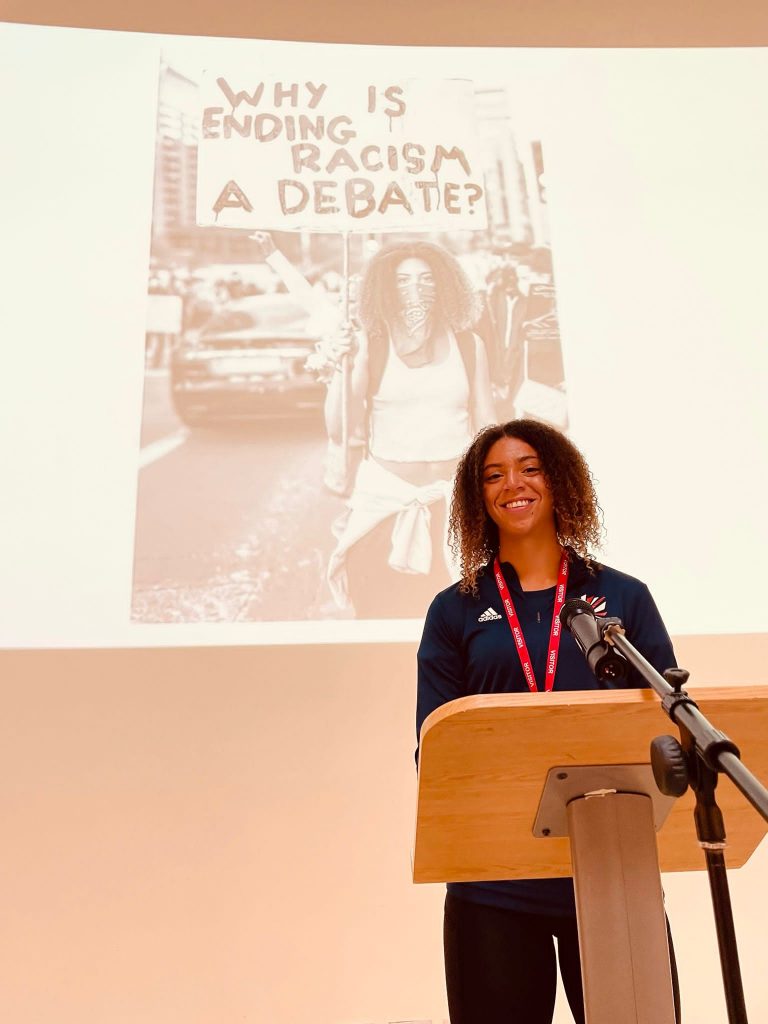 It barely seems a few days since term started with a flourish and new and returning students filled the Atrium, and yet here we are, just one week from the half term break. It has been another busy week, with the start of Black History Month seeing us inviting Darcy Bourne in to speak to students and staff. An international hockey player, her life changed when a photo of her at a demonstration went viral, with the message "Why is ending racism a debate?" As an international school, with over 50 nationalities in the building, it is not surprising her question inspired discussion and expressions of students' and staff's own lived experience. There is more to come this month as we continue to focus on one of our key values – Diversity.
Another value we hold dear is Leadership, and I am pleased to be able to report on the leadership of the Student Council, whilst also involving many other students, so far this term. Whether forging ahead with a charitable initiative with a local school or planning the annual food bank trolley, preparing the launch of academic debate motions, through to the ghoulish job of planning this year's Hallowe'en Party, or planning the Black History Month events mentioned above, the students have been working hard to leave their mark on our community; please look out for updates and photos on our social media accounts. All food for the food bank trolley will be gratefully received, but please do avoid perishable items and check use by dates.
Finally, it filled us all with immense pride to be named as a finalist at yesterday's 'Independent Schools of the Year 2021 Awards'. Development of our facilities, range of courses and the pastoral care for everyone from the 'first time away from home' to the seasoned boarder was recognised and I thank all staff involved in helping ensure all of our students receive first-class care. It is fantastic to see this recognised and the happiness it brings our students.
James
James Kidd, Vice Principal (Pastoral) & DSL Lead