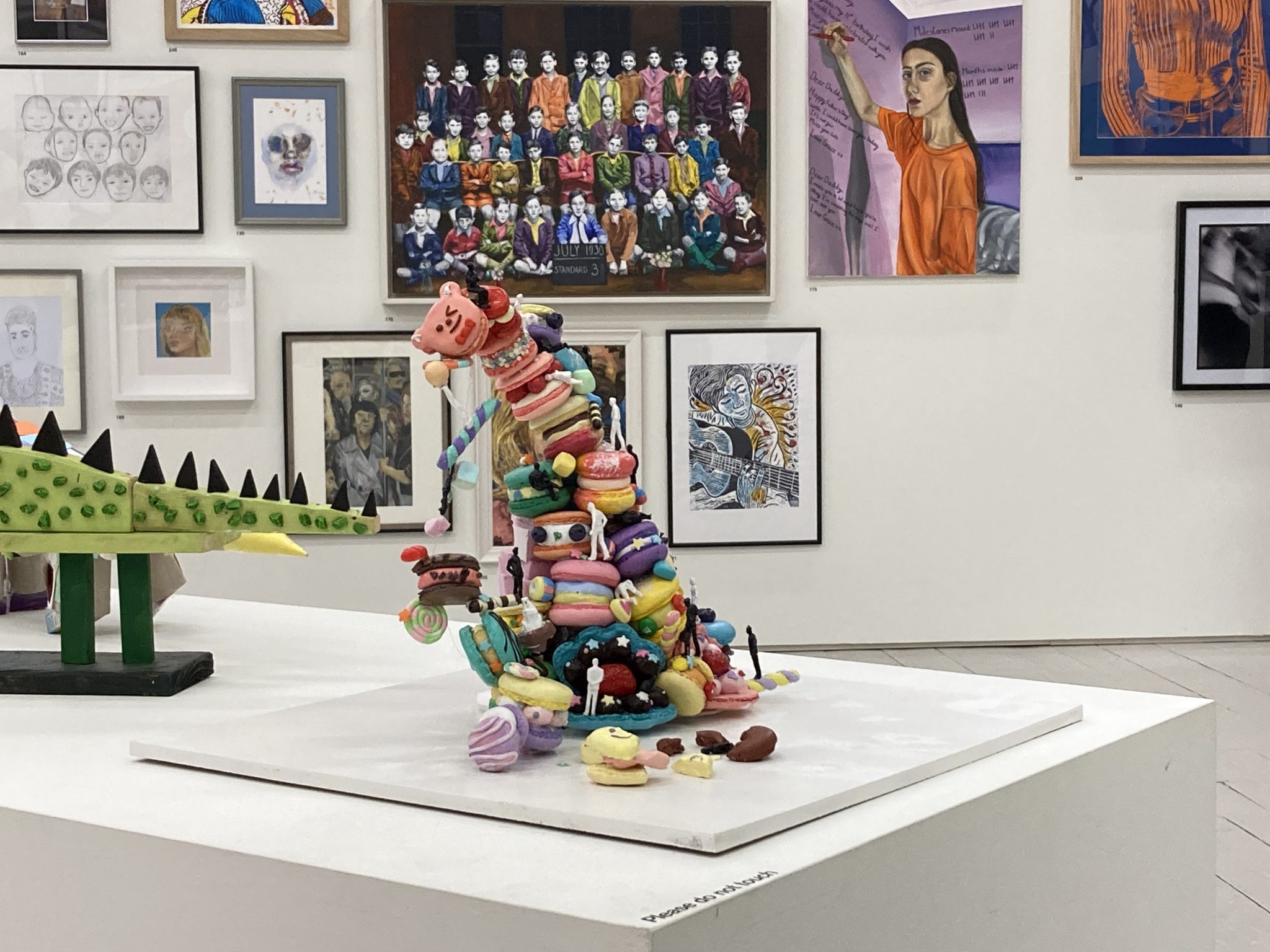 This summer Year 13 A level Art student Angela (Yun Sun) whose sculpture made of paper clay and acrylic paint called 'Human Desire' was on display at The Royal Academy of Arts, in the Young Artists' Summer Show 2021 between 13 July — 8 August 2021. This was a fantastic achievement as The Royal Academy received over 33,000 submissions and selected only a small number of artworks to display in person at the RA.
Angela explains what motivated her to create this artwork:
'Human desires are endless, and people constantly strive to climb higher on the ladder of success, just after they achieve or gain something. In this work, macarons were likened to human desires because macarons look beautiful and taste sweet. There are people on the tower trying to climb higher and reach the top. The top of the tower is collapsing, and this demonstrates excessive people's ambitions and greed, resulting in destruction of everything they have already gained and achieved in life'.