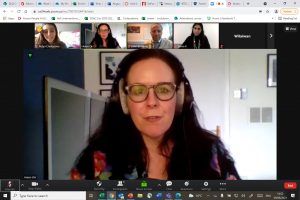 Our summer enrichment programme concluded this week with a variety of group projects.
We offered an exciting array of projects for students to choose from including a film school, student newspaper, extended Science practical workshops and the Humanities Review. I was very impressed by the students' energy and enthusiasm, especially as this was the last week of term.
Teachers worked tirelessly to ensure that each project provided students with an opportunity to extend learning and get students out of their comfort zones. Whether they were building motors in physics, filming short films in media or writing rich and meaningful articles for the humanities reviews, I was pleased to see our students applying their knowledge and understanding beyond the syllabus and having a great deal of fun. I hope that students continue to take their learning further over the summer break and make use of the opportunities available to them to be fully rounded learners that make the most of the unique learning opportunities they are given.
Our term concluded with the academic essay competition and I would like to thank all of the students who participated. I was very impressed with all of the entries.
John Branney, Assistant Principal Teaching & Learning