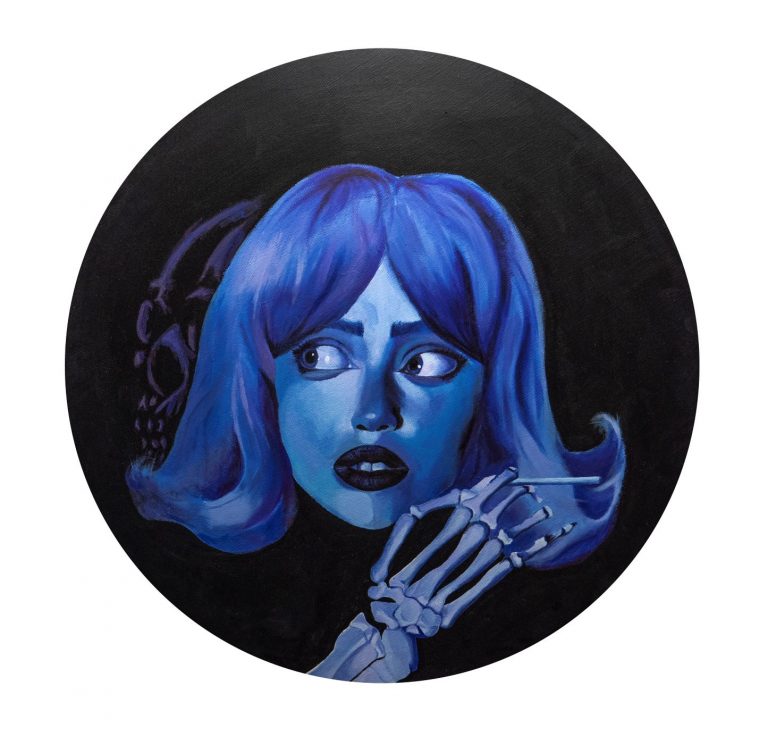 This has been a busy term and we are particularly proud of all our GCSE Year 11 Art students for completing and submitting their work by the final deadline. They have all done well and it was very difficult to choose the winners of the final Lower Year Competition.
A big congratulations to Year 11 GCSE Art & Design student Mayya P who won the Lower school Art Competition for the Summer Term. Her painting (acrylic on wood) portrays the damaging effects of smoking and is a criticism of social media and the role it plays in promoting smoking.
She explains: 'The main idea behind this is that the character in the painting enjoys smoking. He is in a hospital because of the negative effects of smoking, like a potential lung cancer. We can also see a phone with an Instagram post of him smoking with his friend. In conclusion, we have two meanings. Smoking kills and social media promotes smoking without showing the consequences.'
Another congratulation goes to two Year 11 GCSE Art and Design students:  Noelle V and Mia S, who are sharing a second place in the competition, Noelle for her excellent circular painting also based on the negative effects of smoking, and Mia for her dramatic and beautifully painted watercolour of a shipwreck.
Ljubinka Jeftic, Art and Design Teacher