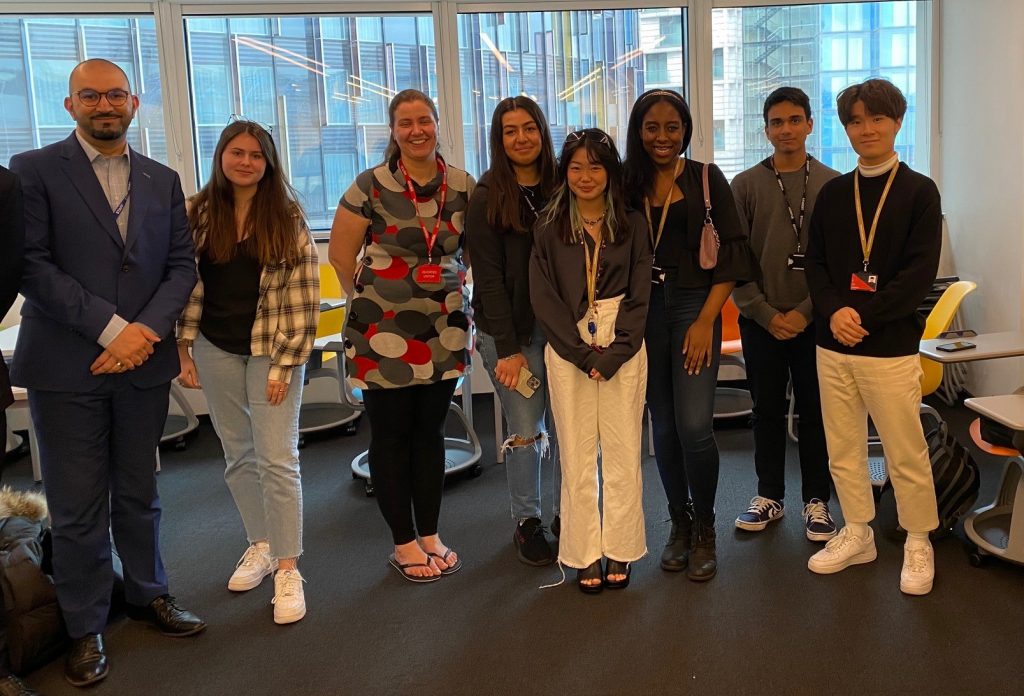 This week the Bigger Picture Society welcomed Dr Rebecca Farnum of Syracuse University to the College for a seminar on sustainability and peace building. We explored definitions and parameters of sustainability and reflected on relevant political, environmental links.
With a room full of staff and students who specialise in multiple disciplines, the discussion was wide ranging. It was particularly riveting to consider a nuanced approach to achieving sustainability and hear about the implications – intended and unintended. This was presented to us through the example of fog harvesting in Morocco and an attempt to enhance the living standards of a village through the construction of a water well. The NGO undertaking this task believed it would liberate women from the responsibility of collecting water. However, they found it had a detrimental effect on the community because they did not consider the cultural differences and traditional status of women as 'water guardians'. The impact of this gap in the organisation's anthropological understanding contributed to a dramatic increase in female suicide rate in the village.
Dr Farnum illuminated the UN framework of Common But Differentiated Responsibilities, which involve everyone playing a role in the mission to create a more sustainable planet but with due consideration to the disparities in countries' economic positions and how much they can contribute to the issue. We found this to be especially fascinating because today we see that too often it is smaller nations that are paying the price for our lack of environmental awareness, and are not in the position to make an impact on their own.
Overall, the session was enlightening and inspiring. Students in the group have made a commitment to act on their learning and will continue to draw the on the academic expertise of Dr Farnum and her colleagues at Syracuse University.
Jessica and Natalia – The Bigger Picture Society