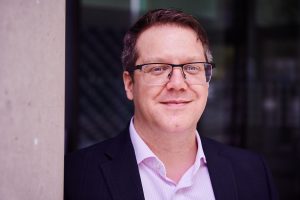 As we edge closer to the half term break, I am struck by the efforts of students and staff alike as we work towards final assessments, as well as examinations for IFP and IELTS. The students have worked incredibly hard to overcome the challenges of lockdown, uncertainty and change, but the end is in sight! Throughout periods of stress and challenge, it is always important to keep an eye on our overall wellbeing; our physical and mental health is vital for us to perform at our best.
As such, I was pleased to hear from a number of students that they had made use of the support structures we have in place to ensure they have been able to balance their studies and prepare effectively. Whether they have built a supportive relationship with their personal tutor, Director of Studies (DoS), houseparents or simply a member of staff, we recognise the immense value these relationships have in helping students to get the most from their time with us. With this in mind, from September 2021 we will be progressing the DoS role to that of a team of Housemaster/mistresses (HsM). More information will follow in due course but needless to say, we fully expect the HsM role will have your child's academic and pastoral progress at its heart; having previously experienced a House system both as a student and a Housemaster, I very much value the 'community within a community' that a House represents, and we know that a sense of belonging and togetherness is important for motivation and success. Students will still meet daily with their personal tutor and have the support of their subject teachers. Next year's HsM team met this week for the first time as one team and it was exciting to see the ideas coming to fruition. We are confident this change will build even further on our recent success, with several national awards for pastoral care and wellbeing this year.
We also held another virtual open evening this week; our student Heads and Deputy Heads of School spoke with passion and enthusiasm for their college and we are all excited to welcome new students to join the DLD College London family next year and beyond!
Finally, we wish Eid Mubarak to all those celebrating, and I hope everyone has a blessed week.
Have a restful weekend.
James
James Kidd
Vice-Principal (Boarding)