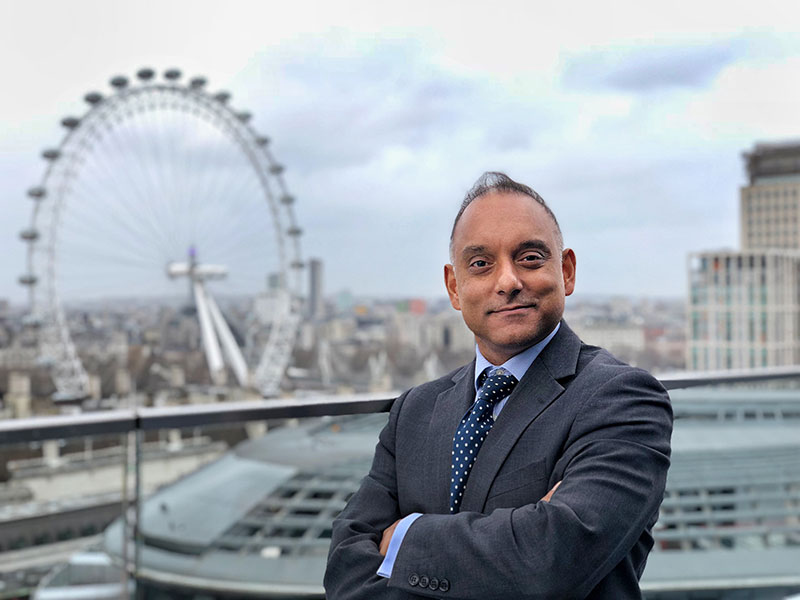 Welcome back to the start of the new summer term – a term traditionally when courses culminate in the taking of public exams, summer sports, art exhibitions, music concerts and the sun is supposed to shine – and unfortunately, it isn't. It's good to be back at school and to get back into the swing of things after the Easter holidays and, although the school is now in summer mode, the weather certainly doesn't reflect that and it is forecast to get slightly colder.
This weekend, thousands would have been donning their running shoes to participate in the London Marathon, but this has been postponed until the autumn due to the current circumstances. One of the charities it supports, Heads Together, aims to end the stigma around mental health and enable young people to talk freely about their issues and concerns. In school this week, we have been talking about mental health. The students have returned to school after this (and hopefully final) lockdown and are adjusting well to being back in their familiar learning environment. We appreciate that it will be difficult for some and we are here to support those who are finding the transition difficult.
Getting active is, of course, one excellent way to improve mental health, and I urge everyone to continue with the London to Jakarta Challenge and get out this weekend for a long walk, run, cycle ride or swim (now that restrictions are being slowly eased). Our new Student Council for 2021/22 were appointed this week in Monday's FTP Live assembly and this weekend they will be doing just that, as they are going to Shoreham on the south coast for a Leadership Day. The change in scenery and the various activities they will undertake (all Covid-19 safe) will do them good, and I hope that the day inspires and motivates them to take on the challenges that lie in front of them and continue with the previous Student Council's legacy. My heartfelt gratitude to the outgoing Student Council (2020/21), ably led by Sofya and Charlotte who, during this pandemic, kept the College community together with their infectious enthusiasm, humour and steadfastness. They leave behind a powerful legacy and the new Student Council need to decide what legacy they want to leave for future generations of DLD students. I wish them every success in their endeavours on this exciting chapter of their personal development journey.
Staying on TRaK (Tolerance, Respect & Kindness) continues to be our drive this term with preparation for College assessments fully underway – our students must continue to remain fully engaged and focussed. The pace and intensity have been relentless since we got back (including on the basketball court!). I have been thoroughly impressed with our students' work ethic, independence of thought, and positive attitude in and around College, including the boarding house. I commend them for their excellent attitude and sterling efforts, and for wearing their face masks.
Finally, I want to acknowledge the passing of HRH Prince Philip The Duke of Edinburgh last Friday at the age of 99. Whilst this has been a time of sadness and mourning, this past week has been an opportunity to celebrate the extraordinary life of this truly extraordinary man. The Nation's Grandfather has been a part of our lives for almost a century, and his lifetime of public service and duty is remarkable. Prince Philip has seen some 20 prime ministers in office, engaged in over 22,000 solo engagements, some 5,500 speeches, and was a patron to some 800 charities. In particular, it is worth noting the impact that his charity, the Duke of Edinburgh Award scheme, has had on the lives of millions of young people worldwide and that of our students at DLD – it is an integral part of DLD life. We are grateful for his enduring and powerful legacy in providing this 'Do It Yourself' guide to life, and it is one that will continue to benefit and challenge young people for generations to come. We look forward to the passing of the Duke of Edinburgh Award scheme's coordination to Jan Haines from Charlie Pinel and the continuing impact it and our commitment to an all-round, holistic education will have on the students at DLD College London.
To Prince Philip, we present the Gold Award.
Best wishes
Irfan
Irfan Latif, Principal