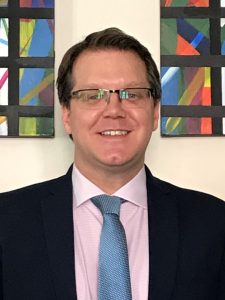 DLD College London's Vice Principal (Boarding), James Kidd, talks about the steps we take to ensure our the safety of our boarding students whilst they study with us in the heart of the UK's capital city.
'London is a vibrant city with lots to offer – keeping safe and secure is an important part of enjoying everything at our disposal. Like with any capital city, crime does still exist….
During their induction students receive advice includes guidance on avoiding things like petty crime; like all major tourist destinations, it is important to be mindful of one's surroundings and part of our induction covers this. London is a city full of opportunity, but with that comes responsibility; the need to develop ownership and accountability for our actions is at the heart of our student development.
To help younger students with this, those under the age of 16 are restricted to going out in small groups (rather than alone) and required to make house-parents aware of their movements.
House parents utilising Reach software, which allows them to monitor students' whereabouts, with information on student's locations when outside of college, enabling house-parents to increase the care given, even when off site.
Students are given freedom to explore the city but this operates within structured parameters to help keep them safe, such as curfews based on age and regular contact points when out of college. We make use of our excellent mentor programme, with older, returning students helping younger and new students to acclimatise and navigate the local area of Westminster and the surrounding areas.
In addition to keeping safe whilst in and around the college, we also ensure student remain safe when they go on academic or entertainment trips.
We organise regular huddle trips and wider entertainment trips go to places like Wembley Stadium, the theatre, ballet, paintballing or London Bridge Halloween. House-parents organise all aspects of these trips for younger students, including transport so that all the students need to do is enjoy the experience. Older students often take the lead in organising their trips, but are always supported with their planning so that they are equipped for life after college.
DLD College London is part of the Southbank Business Group, so receive regular safety and security updates on the area, enabling our House Parents to plan safe and effective transport to and from venues. Students have to keep in contact with staff throughout trips, reporting back to checkpoints at various points if e.g. Winter Wonderland, or sitting together for e.g. the theatre.
As the world navigates its way out of the global pandemic, we are fortunate to have a number of medical services at our disposal; whether it be our on-site Nurse, our Wellbeing Team or our first aiders trained in both physical and mental health, the local doctor's surgery or St Thomas's hospital just across the road, DLD College is set up to cover any medical issue.
This is reassuring for everyone – even if the vast majority of students have never had need to use them, it's good to know they are there! An additional reassurance comes from our on-site COVID-19 testing centre, using lateral flow tests; these enable staff and students to be tested regularly and are an excellent tool for asymptomatic students, so they are picked up and can isolate early. At the time of writing, the UK-wide vaccination programme continues at great pace, allowing us to feel some sense of normality, but also keeping everyone mindful of the mantra of "hands, face, space" to do our bit to keep our community at its best.'
James Kidd is our Head of Boarding at DLD College London, he has a wealth of experience of working at some of the UK's best boarding schools, having previously held a senior position at St John's School, Leatherhead. James also teaches on our Economics and Business Studies programmes at DLD.
DLD College London is central London's only on campus boarding school, we were recently announced as a winner of the Independent School Parent Awards for Independent Boarding School of the Year 2020 and received special recognition with a Special Judges' Award, recognising our incredible urban boarding and support for student welfare.
We were also finalists in the category for International Student Experience in the same awards and earlier in the year were shortlisted for TES Boarding School of the Year 2020. In the Independent Schools' Association Awards we are finalists in Innovation in Pupil Voice category and await the final announcement.
Find out more about boarding at DLD College London.