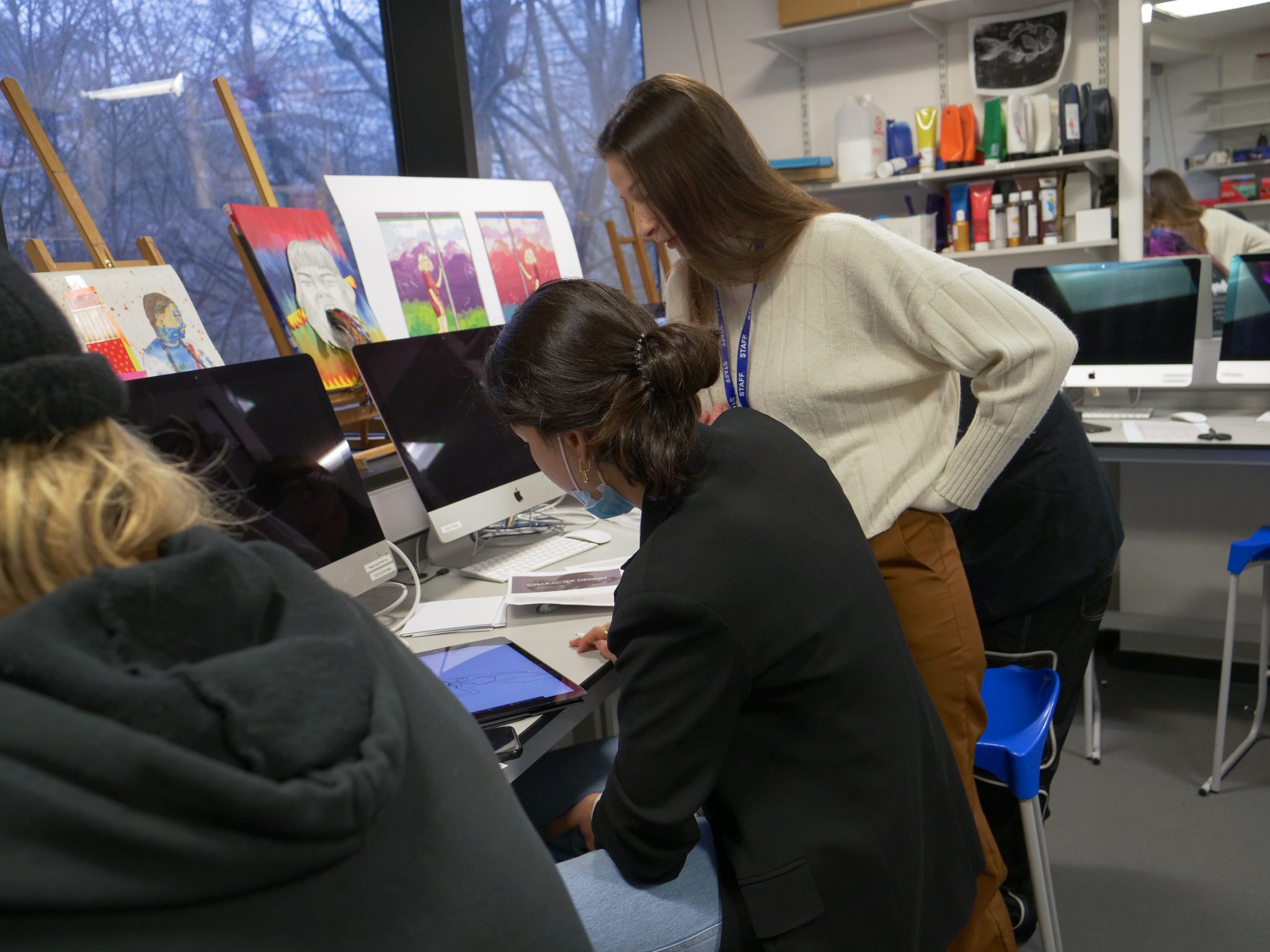 DLD College London was my first teacher training placement through the UCL Institute of Education. As an Art and Design PGCE student, I had the tremendous opportunity to become a part of the exciting and robust art department. Although temporary, the experience will always have a permanent place in my heart!
This was potentially the most thrilling way to be introduced to an independent school's unique and remarkable dynamic. The art department and the entire school displays particular compassion and consideration towards its students and staff. I found most valuable the visible mutual respect between the school's members, no matter their status. The students were excited to learn, and the teachers were excited to teach.
There is an evident passion for the students and staff well-being and the subject itself within the art department. The staff take particular care to help the students take ownership of their work, feel empowered and reach their utmost potential. Every art classroom is full of students who are not afraid to take risks and artist-teachers who are ready to give the students their most valued knowledge and skills. Every individual person in the school is seen, heard and celebrated, and this approach also extended to the staff. As a temporary art teacher, I never felt more at home. I felt welcome, respected and valued, and the only thing I found difficult was having to say goodbye.
Whilst at DLD, I was lucky enough to be part of a true family environment for a short but unforgettable while.
Sasha Man – Art & Design PGCE Student at UCL Institute of Education