DLD College London features in the new Autumn/Winter 2020 edition of School House magazine.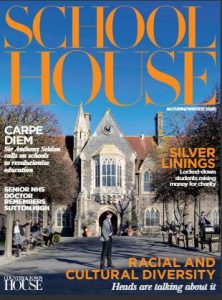 Editor Annabel Heseltine asked DLD Principal Irfan Latif to comment on the sensitive issue of racial and cultural diversity and how we approach education and understanding within our community. The full feature can be read on pages 62 to 66 via this link here.
Our NHS gallery featuring works from artists around the world and which is currently on display in the Global Kitchen, is also covered on page 32.