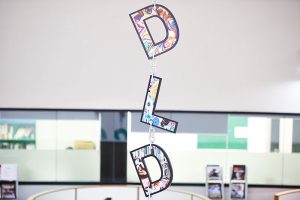 This year, the theme for Mental Health Awareness Week is very appropriately 'Kindness' which is one of the College's core values along with 'Tolerance' and 'Respect'.  Kindness is the common thread that keeps us together and connected from a distance, helping to alleviate feelings of stress, anxiety and isolation – something we can all do in the current situation. There have been plenty of acts of kindness displayed by our DLD community. We have seen how our boarders and Houseparents continue to be kind to one another in the boarding house.  Acts of kindness by our students including those on the Student Council at the recent Virtual Netball Awards Night, to the kindness the staff showed me earlier on this week. It doesn't cost anything to be kind; we are all pretty rich in kindness, so we can afford to give some of it away every single day and change someone's life. Think about it.
Across the DLD family, we are committed to supporting one another and our wider communities around the world. We've harnessed these acts of kindness – from the big to the small – for Mental Health Awareness Week with a mission to lift spirits, put smiles on faces and, more importantly, encourage people to reach out to one another in these challenging times. From the DLD-NHS art display, our regular staff COVID Coffee mornings, Zoom catch-ups with our students and Victoria sharing tips on how to cope with the situation – the care, friendship and kindness are palpable!
I look forward to the DLD Awards Ceremony (Fri 19th June) and the DLD Graduation Ceremony on the last day of term (Friday 26th June) where I hope we will come together as a community to celebrate the achievements and successes of our loving and kind family.
I wish you all a very healthy and peaceful half term holiday.
#BeKindAndStaySafe
Best wishes
Irfan