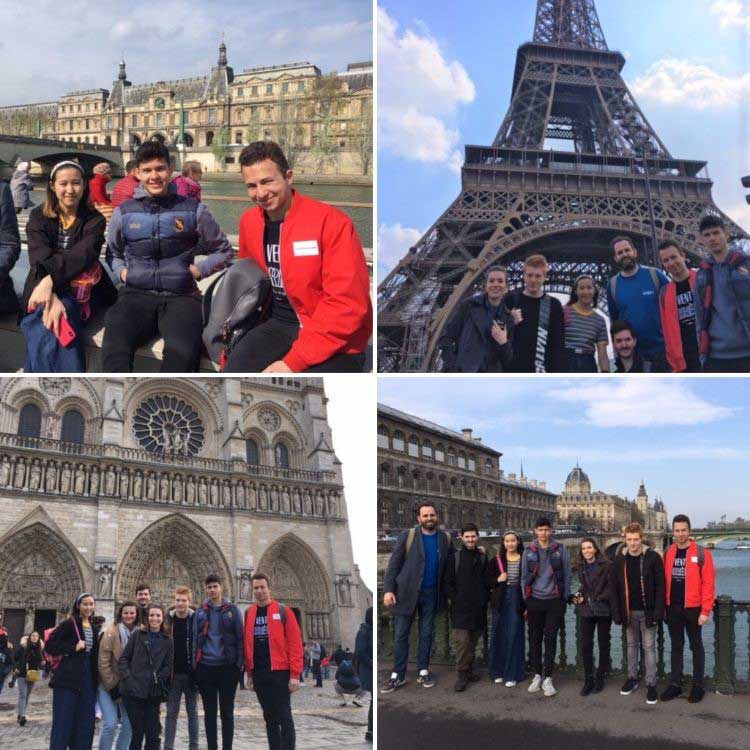 "A walk about Paris will provide lessons in history, beauty, and in the point of Life." – Thomas Jefferson
This quote represents my day in Paris quite perfectly. The journey from the station was an introduction to the city. Under the shadow of buildings and a calm breeze coming from the Seine we walked, slowly learning to appreciate the delicate atmosphere and the uniqueness of the city. We visited the Eiffel tower, had a cruise along the Seine and stopped in the Latin Quarter for lunch. But my favourite memory was Notre Dame de Paris.
The white cathedral stood proudly before the bright sky. Displaying all of its incredibly beautiful details and stunning structure perfectly with the light and shadow. Inside Notre Dame was a glimpse of a dream, the colourful light shone through mosaic windows dancing with the hundreds of candles, painting the dark with the heavenly sight of their glowing charms. I left with only half of my heart.
My first time in this wonderful city was indescribable and unforgettable. From the very first step out of the Eurostar to Gare du Nord till the very last touch of the city's sunlight. There wasn't any single moment that Paris failed to take my breath away. Paris is a living art, an endless history and a definition of beauty.
Tk – Year 13 student