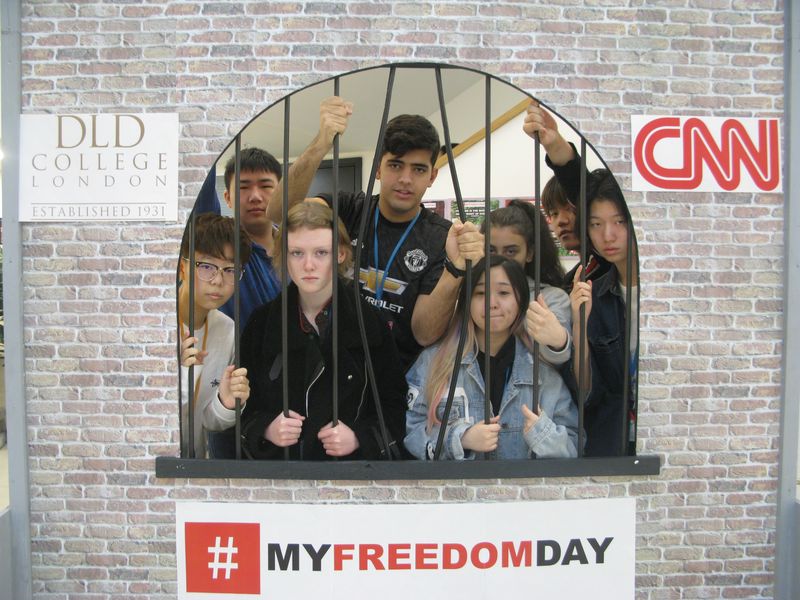 DLD College London welcomed renowned news channel CNN, to mark My Freedom Day on Wednesday 14 March.
Students at the Westminster Bridge-based College participated in a number of activities to raise awareness of modern day slavery and human-trafficking, a project spearheaded by CNN. The news channel filmed at the college during the day, capturing DLD's involvement in the initiative.
An art wall dedicated to My Freedom Day was created and launched in the stunning college atrium as part of a collaborative creative project. Students contributed to the striking piece with their thoughts and opinions on the topical subject.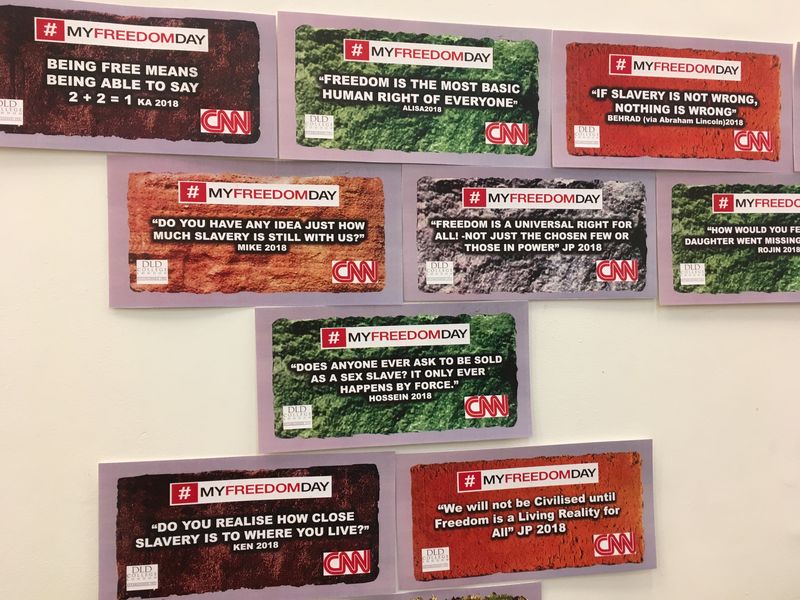 Budding-stars showcased their creative abilities, shining a light on the day with a musical celebration concert. Talented pianists, singers and guitarists took to the stage to perform exceptional renditions in recognition of the movement. 
Enabling the students to learn more about the day, the tables were turned on CNN journalist, Anna Stewart when she was interviewed by BTEC Media Production student, Emily Keogh. Emily discussed with Anna the aims and importance of the significant event.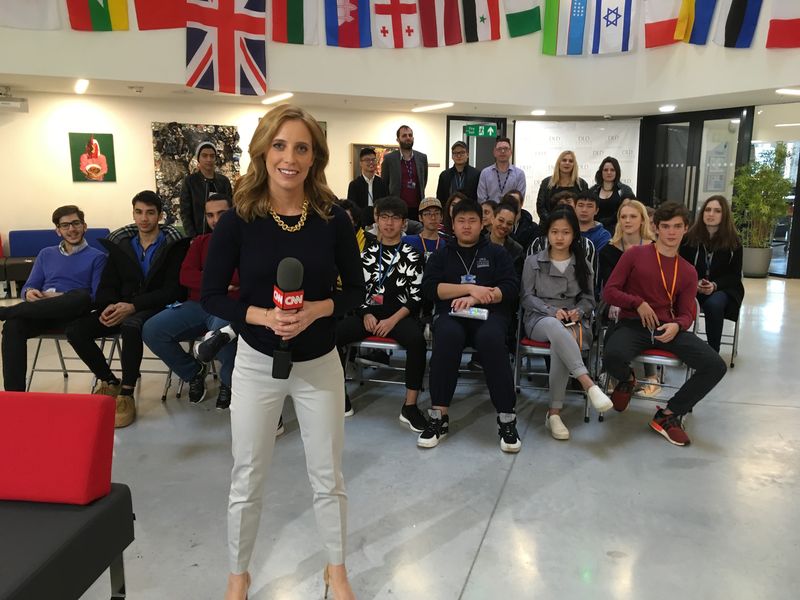 DLD College London Principal, Irfan Latif commented: "It was inspiring to welcome CNN and Anna Stewart into our college to mark this noteworthy day. The students thoroughly enjoyed participating in the activities, helping to raise much-needed awareness of modern day slavery."
"The collaboration with this prestigious news channel was an invaluable experience for our students, particularly those on our BTEC Media Production course who gained a remarkable insight into the news reporting industry."