On the 12th December staff took 100 students to the Harry Potter studios in Watford. The Warner Brother's Studio Tour is always such a successful trip and many students cite it as an influence for them entering the film making industry. The students grew up reading the books and watching the films so this tour reaches many of their hearts.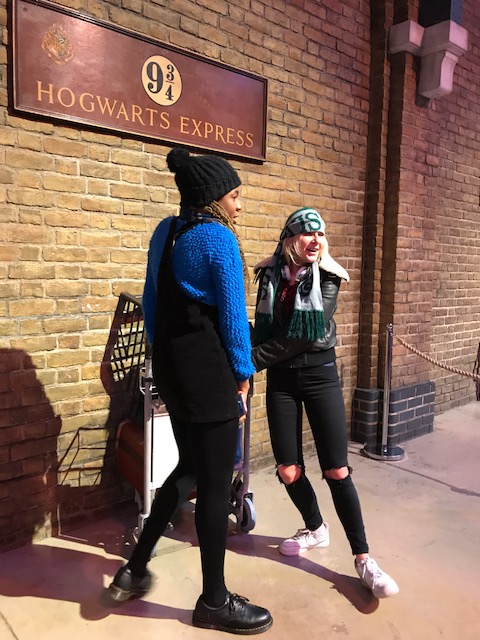 New this year was the Forbidden Forest, where giant prop spiders were dropped from the ceiling. Seeing the process of film making from concept artists to visual effects, cinematographers, prop makers, costume design and so much more which helps students to realise the immense task of creating a film. To think that all of this started with a book written by one author is awe inspiring for many of us.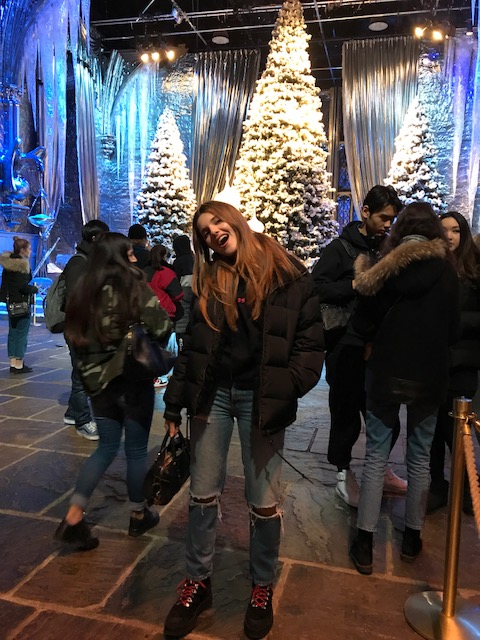 Emily Keogh relives the magic of Harry Potter world.
Harry Potter was an incredible experience for all of us, but in particular, for myself. After going several years ago as a Harry Potter fan, this time around I found myself seeing the set, crew and production in a whole new light. It was amazing to see just how the crew, made up of thousands, were able to work together to visualise and develop J.K. Rowling's story into one of the biggest film series to date.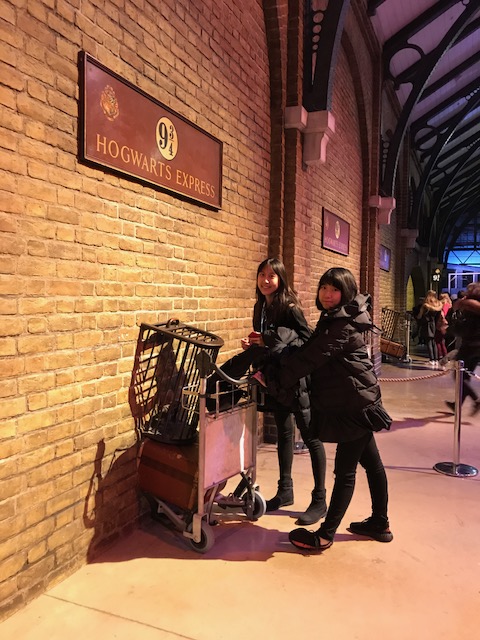 I found myself analysing the mise en scene and audience representation after learning and studying this during my time in class. It was a great way to see just how aspects of our potential future careers can contribute to and inspire a worldwide phenomenon; it really gives us all incredible aspirations. There really was something for everyone, even though we are all studying different subjects, such as, Art, Film Studies, Media and Photography, we all  still gave our individual insights into the creation, production and idea behind what we were seeing.
I have always loved writing but also enjoy working with cameras and in media. Being able to see the process the screen writers go through to create such a captivating narrative and compelling production, was incredibly helpful and inspiring to what I am currently creating and working on in my classes. On behalf of all the students who attended the trip, I would like to thank all the teachers for accompanying and especially Jo Harland for organising such a wonderful, enjoyable and educational day. A great way to end a fantastic term!