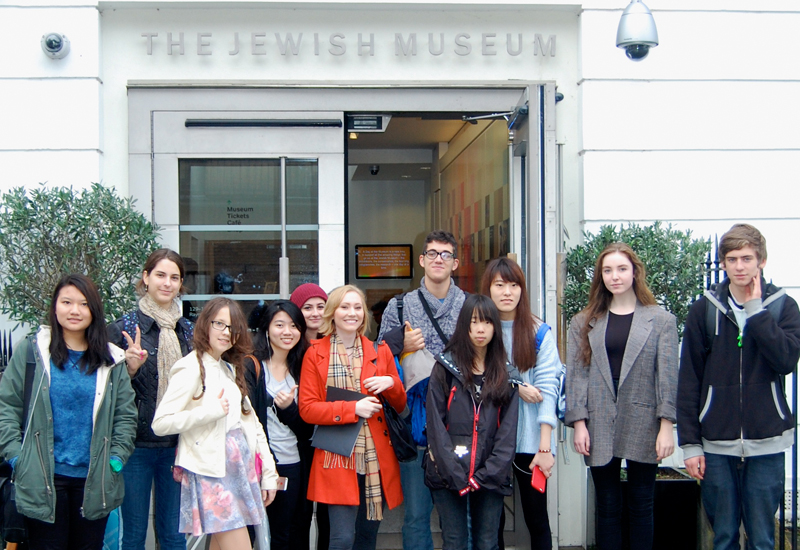 A Level Graphic Communication students recently visited the Abram Games: Designing the 20th Century exhibition at the Jewish Museum as part of their project research.
The visit provided students with an invaluable opportunity to not only view the work of 'one of the 20th century's most influential British designers', but also the opportunity to listen to a specially prepared presentation and Q&A session with the daughter and curator of the exhibition, Naomi Games.
Students were able to view the late designers work which included his initial design ideas drawn on train tickets, personal sketchbooks and journals he used and his published illustrations, showcasing the diverse range of media he used: block printing, the air brush and hand-made stencils.
Evidencing creative connections between students' work and relevant key artists is a vital part of our assessment criteria. The exhibition allowed students to produce detailed drawings, and gain valuable insight into the life of such an important figure in the graphic design and illustration world. Thank you to all students who attended and engaged in this event.
Lauren Cook
(GCSE & A Level Graphic Communication Tutor)