BTEC students from DLD College London recently had a unique opportunity to go behind the scenes at the BBC's Broadcasting House, Portland Place, and produce their own radio shows.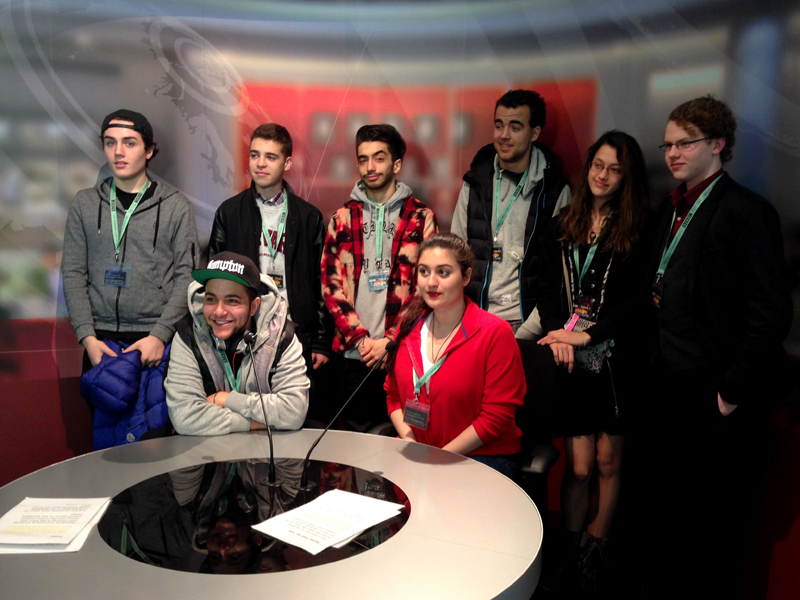 Nine Media BTEC students from the College's Marylebone campus were awarded their 15 minutes of fame when they entered into the spotlight to showcase their   radio production skills while producing their own programmes.
They were also able to observe the experts hard at work, obtaining a rare insight into professional media environments and production spaces at the world-famous Broadcasting House.
Students were shown around the busy Newsroom, with Maher Elbarbary, 19, and Jacob Alberga, 16, taking part in a live broadcast presenting the main news feature and the weather respectively. They were then taken to The One Show's studio to get a better understanding of the equipment and the layout of a broadcast studio. 
Students also had the opportunity to visit the Radio Theatre and then into the drama studios where Julian Deane, 18, was able to participate in the recording of a radio drama, with sound effects conducted on site. 
The students will also have the opportunity to put their skills and new-found knowledge from the visit to the test, as they will be managing the live streaming of DLD College's Awards Ceremony on 2 May. 
Principal, Rachel Borland, said: "The visit was an excellent opportunity for the Media BTEC students to further their understanding of media production, as well as gaining a much-coveted view into how the media professionals work and the techniques they use in producing their shows." 
DLD College London's Media BTEC programme offers a practical approach to learning that allows students to apply their knowledge in real-life situations. The course allows students to specialise in their chosen area of learning and encourages their passion and enthusiasm for media studies.