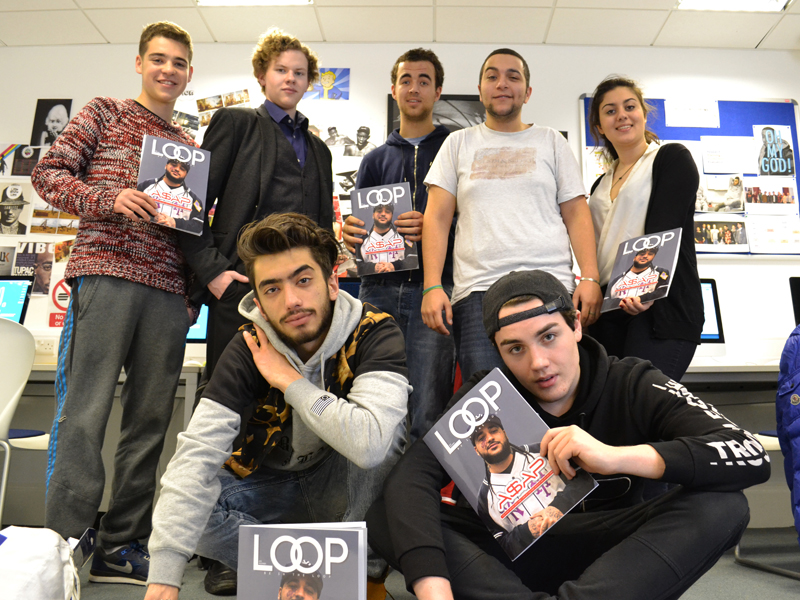 Eight of our BTEC Media students here at DLD College London were given the challenge and worked extremely hard, to create a magazine from scratch as part of their coursework. Everything has been created by them, including the name and identity of the magazine. 
As part of making the magazine the students had the chance to meet with editors including Jason Cowley, editor of The New Statesman who is featured in the magazine, and Jane Crowther, who is Editor-in-Chief of Total Film magazine. 
This was a particularly challenging task as it was the first time this group of students had worked together as a team. There were a few hurdles along the way but in the end everything came together to create 'Loop' magazine. 
Julian Deane said: "We would like to extend our thanks and appreciation to everyone who supported us in the production of this magazine. We hope you have as much fun reading this magazine as we had making it." 
You may have heard about BTEC qualifications. If you don't know what they are, BTECs are work related qualifications created as an alternative to A-Levels, providing more of a practical, real-world approach to learning. At DLD, we offer BTEC qualifications in Business Studies, Music Technology and Digital Media Production. If you see yourself working in film, television, music, publishing or advertising then DLD College London's Digital Media course is the course for you. We offer you a wealth of practical and theoretical knowledge that you need to get ahead in the industry. The course is a fun and exciting practical subject that is the equivalent of three full A-Levels. This could be your first step towards a career in the creative industries. Media is a challenging and creative industry but it requires people with imagination and enthusiasm. DLD's BTEC Media course can get you there.