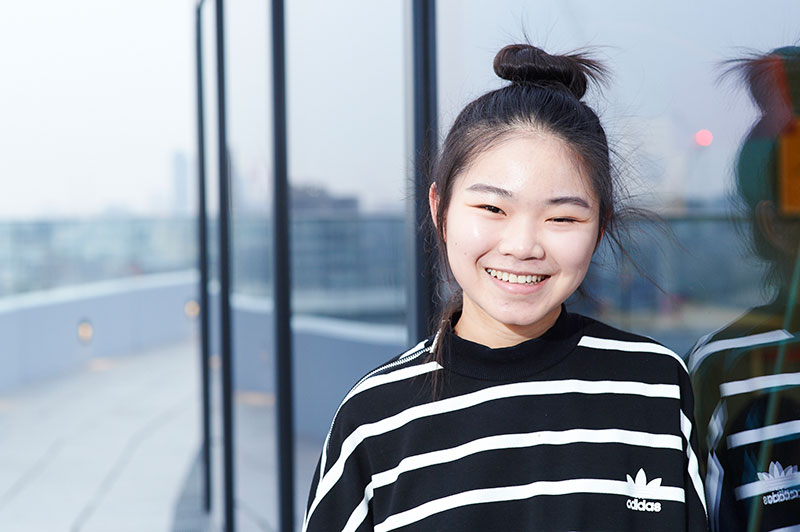 What A Levels will I need to study International Relations at University?
International Relations is offered by many universities as a joint honours degree – usually with its sister subject, Politics – or as a large module within another Political Science course. But/ you can study it as a stand-alone degree if you'd rather specialise in it.
Like Politics, there don't tend to be many hard and fast rules regarding what subjects you need to take at A Level. Some universities require you have one or two Social Sciences and or Humanities subjects, so don't. Either way, if you want to be prepared for the work and the type of studying you will be doing, some experience in Social Sciences or Humanities subjects at A Level will really hold you in good stead before you begin your degree.
Where should I go and study?
There aren't any League tables for International Relations just yet, but the following high profile universities offer it as a stand-alone degree.
London School of Economics – School of Economics and Political Science
LSE will ask you for 3 As at A Level. They have no one "ideal" subject combination, but like most courses offered at LSE, they expect you to have at least two traditional academic subjects under your belt. So a combination of two or more from History, English, Economics, Government and Politics, Sociology, Geography, Languages, Psychology and Philosophy should see you alright. LSE are looking for applicants with a real passion for the subject, so you should read widely around the topic, illustrate your enthusiasm with relevant extra-curricular activities, do as much relevant work experience as you can, and use your personal statement to show all this off to the university.
Durham University – School of Government and International Affairs
A typical offer from Durham is AAA at A Level. They ask that you have at least one A in a Social Science or Humanities subject at both A Level and GCSE. Of course it would be better for your application if you have more than one Social Science or Humanities A Levels under your belt, in order for you to be able to cope with the range of the subject and Durham suggest that combinations of History, Philosophy, Government and Politics, English Literature, Geography, Religious Sciences and Economics are good places to start.
St Andrews – School of International Relations
One of the best universities in Scotland, St Andrew's will ask that you have three As at A Level. International Relations is a four year course at St Andrew's, and you leave with a MA. There are no specific subject requirements, but you would do well to have one or two relevant subjects at A Level and to show a keen interest and enthusiasm for the subject.
Exeter University – Department of Politics and International Relations
A typical offer from Exeter can range from anything between A*AA to AAB at A Level, with no specific subject requirements. Exeter also offer International Relations with study abroad.
The University of Nottingham – School of Politics and International Relations
Nottingham will ask you for 3 As at A Level. They have no specific required subjects, but relevant subjects will help prepare you for the course.
Once I'm there, what sort of thing can I expect?
International Relations degree courses average about 10 hours a week, a combination of lectures, seminars, tutorials, and one on one sessions. But you will be given quite an extensive reading list and will be expected to put a lot of time in reading around the subject in your own time.
In your first year you will learn about the basic  structure of the international society and do modules in international history, international security, theory and political systems. You will study the politics of certain areas, like the Middle East, and you will find out how different countries interact with each other.
In your second and third years you'll specialise more. You will dig deeper into International Relations Theory and do modules in Nationalism, International Economic Relations, Foundations in Western Political Thought, State and Government, Public International Law, Ethics, Strategic Aspects of International Relations, Sovereignty, Nationalism and Foreign Policy Analysis. On history side of things you will delve deeper into the British Empire, the Rise of America as a Super Power, the First and Second World Wars and its impact throughout Europe, Russia, the Cold War and Communism, China's rise in East Asia, Vietnam and the Arab-Israeli Conflict.
Expect to have to write a dissertation at the end of the your third year on your specialist topic.
What skills will I develop?
When you graduate you will have an excellent understanding of how Governments and Nations work, and how they interact to create the world in which we live. Your knowledge of past events and how they shaped society through the ages will be second to none.
Your transferable skills will be the sought highly prized by employers. You will have excellent analytical and communications skills, and you will be able to construct and demonstrate ideas and theories effectively, with a solid basis in historical fact.
What will my career prospects be like?
Excellent. Graduates often go on to work in the public sector as civil servants for local and national government. With your fine negotiating skills, you could easily find work in big business and finance. Careers in the armed forces, as part of a think tank, in journalism, research, and in marketing are also common as well
Good luck!