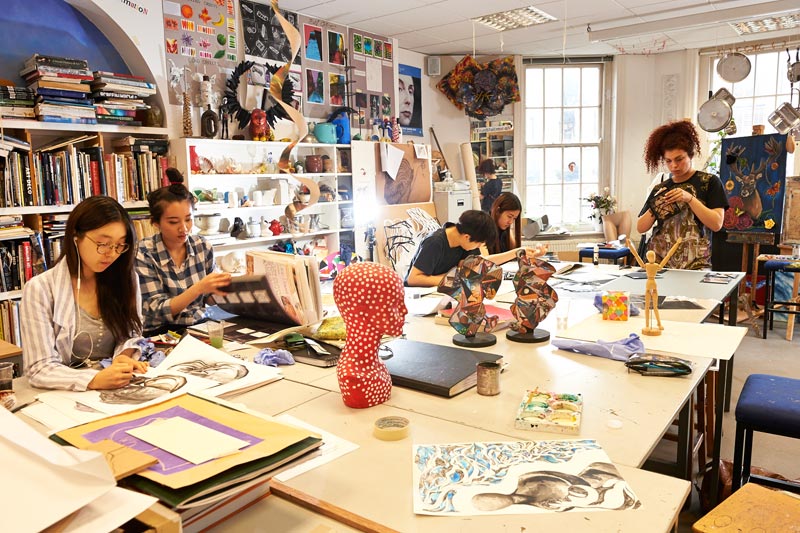 "Art is the most intense mode of individualism that the world has known." Oscar Wilde
What A Levels do I need to study Art and Design at University and where should I go?
According to the Complete University Guide 2013, these are the top 5 places in the country to study Art and Design:
University of Oxford – Ruskin School of Drawing and Fine Art – BFA
Don't be fooled or put off by the name of the school. Despite this being the Ruskin School of Drawing and Fine Art, the degree course defines itself as the "making and study of visual art",  and encompasses everything from art techniques, painting, drawing, and human anatomy,  to art history, theory and criticism. What do you need to get in? Pretty standard stuff from Oxford really. They can, and will ask you for three As at A Level. You will need to submit a portfolio of work along with your application, and you might be called in for an interview.
Lancaster University – Lancaster Institute for the Contemporary Arts – BA (Hons) Fine Art
Lancaster are likely to ask you for two As and a B at A Level, and it's preferrable that you have an A Level in a subject outside Art and Design. Lancaster are looking for enthusiastic and motivated students, and they will ask you to submit a varied portfolio of your work, which should include "imaginative, expressive and analytic work, as well as objective drawing"
Newcastle University – School of Arts and Cultures – BA (Hons) Fine Art  
Newcastle will off you AAA to BBB at A Level, preferably including Art,History of Art or Applied Art and Design. They place a heavy emphasis on your portfolio and interview. An ideal portfolio one will contain examples of your coursework and self-initiated work. Make it as varied as possible through the use of different mediums and techniques. Do not limit your submissions to finished work, they love to see your sketchbooks, notebooks, and any works in progress. At your interview you will be expected to show passion and enthusiasm for the subject.
University of Reading – School of Arts and Communication Design – BA (Hons)
Reading offer a wide range of Art and design based degree courses. From BAs in Art,  and Fine Art, to combined degrees in Art and Philosophy, and Art, Film and Theatre. As such there is a wide variety across what A Levels are required. Anything from AAB to study Art and Psychology, to 80 to 340 points from a minimum of two A Levels for Art. If you are doing a pure Art degree, or Art and another subject, you will need to produce a portfolio and will be interviewed.
Brunel University – School of Business, Arts and Social Science – (Varied)
Brunel offer an incredible range of Art and Design based degree courses. This year they offered 24 Creative Arts and Design courses. Many of them are more vocational and industry based than the universities above, with courses in Industrial Design and Technology or Design Strategy and Innovation, rubbing shoulders with Design and Branding Strategy or Theatre and Games Design. Entry requirements will be dependent on which degree course you chose, but Brunel's reputation as a cutting edge art and design institution is well deserved and growing.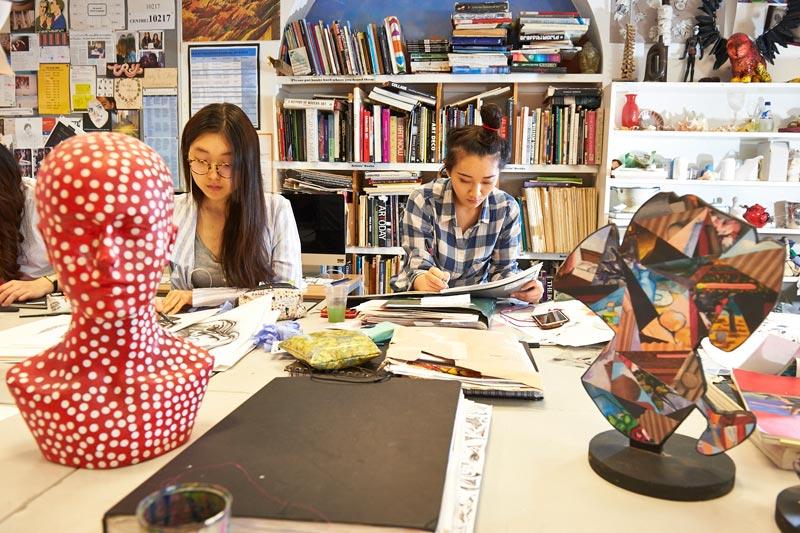 Ok that was complicated! What can I expect once I'm there?
Well, depending on the course you take you can expect different things. Students on degree courses with more of a Fine Art focus will spend a lot of time in the studio perfecting their technique in painting, drawing, sculpture, photography, or digital art. You will indulge in a lot of discussion of you work with your teachers and fellow students. And you can expect modules in art history, art criticism and art theory.
Students embarking on degree courses with more of a design focus, have a wide range of topics available to them. You can find yourself specialising in anything from graphic design, animation , illustration and computer games design, to theatre design, jewellery design, furniture design or textiles.
Which road you chose, you will be inspired and your creative spark will be tested to the limit.
What skills will I develop?
This is entirely dependent on what sort of art and design degree you do. In general, art and design are very individual subjects, and you have to have developed a lot self-reliance to get through them, and this will hold you in good stead in the real world where it is quite common for art and design students to end up self employed.
What will my career prospects be like?
When you finish your degree you will have a massive body of work in your chosen discipline. Work in the creative industry is highly competitive, and you will need a lot of determination to succeed. But there are many opportunities out there as fine artists, fashion and graphic designers or multimedia specialsts; in media, advertising, marketing, and public relations; or as an art teacher.