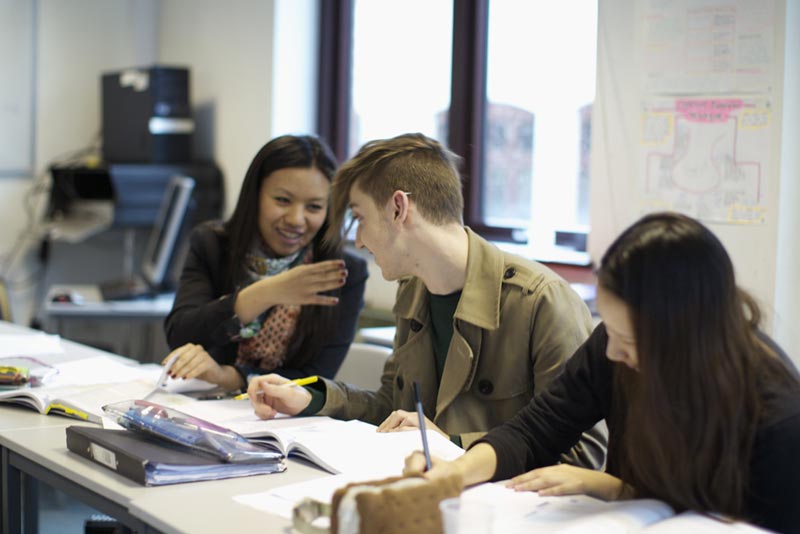 What A Levels do I need to study English at university, and where should I go?
This is a very popular degree course, and as a consequence, one of the most competitive. The top universities in the country ask for the very best A Level grades. A frequently asked question is "Will they accept English Language A Level?" And the simple answer is "Not by itself." In order to study English Literature or English Language / Literature at University, you must first have done English Literature at A Level. The combined A Level is usually accepted, but you should check first.
The Complete University Guide for 2012 says that the best universities,  based on student satisfaction, quality of courses, and career prospects after graduation, are:
University College London – Department of English – A typical offer from UCL is AAA. Literature or the combined Literature / Language A Level is a must. They might ask you in for an interview, they might not. Usually only a third of applicants are interviewed.
University of Oxford – Faculty of English – You would expect to need AAA to study at Oxford, and you'd be right. An A in A Level English Literature is mandatory. Applicants are also asked to submit a piece of commissioned written work, take the ELAT admissions test, and you might be asked in for an interview.
Durham University – Department of English Studies – Durham will offer you AAA. You will need to find an A in A Level Literature or Literature / Language.
University of Cambridge – Faculty of English – Expect an offer of A*AA, with English Literature or English Language / Literature a must. Cambridge will ask you for between one and four specially commissioned written pieces and you can expect to be interviewed as well.
University of York – English and Related Literature – York will most likely offer you AAA, and English Literature will have to be amongst those sparkling A Level grades.
Once I'm at university, what can I expect?
Not only is this an incredibly popular degree; it is an incredible diverse one. You may study anything from Shakespeare, Chaucer and Dante to Hemmingway, Fitzgerald and Yeates. Many universities have modules in the history of literature, poetry, drama, and literary criticism. You might find yourself studying ancient Greek writers like Plato or Homer, or modules on linguistics, film and theatre studies. Some universities offer creative writing courses, so you'll be able to put some of your own literary ideas onto the page.
What skills will I develop?
Whichever modules you take, whatever path you go down, you can expect three or four years of intensive reading, writing and discussion. You will be incredibly well read when you graduate with a deep understanding of where literature and language came from, how it developed, and how it has affected, shaped and mirrored culture.
You will have spent virtually all of your time at university reviewing and discussing different authors, movements and texts, so your analytical skills should be tremendous. You will be able to formulate and articulate your thoughts in a highly efficient way.
What will my career prospects be like?
The myth that this degree offers little to no job opportunities is just that, a myth. While not the most obviously vocational course, graduates with careers in journalism, teaching, publishing, marketing, advertising, law and the media – to name but a few – are common.