Are you coming to the end of your GCSEs and trying to decide whether A Levels or a BTEC course would suit you best? Don't panic!
Here we explain the differences between the two types of course, show what's on offer at DLD College London, and help you work out which pathway will move you closer towards achieving your dream career.
BTECS v A Levels: What's the difference?
A Levels are the traditional qualifications that are offered by schools and colleges for 16–19-year-olds after you've taken your GCSEs.
Short for Advanced Level, A Levels usually focus on academic subjects and are typically assessed via written work and exams – so they're a good choice if you enjoy classroom-based learning and tend to perform well under pressure.
In comparison, BTECs are more practical, specialist courses which are focused on a specific industry or job area. BTECs tend to revolve around coursework and are assessed via a mix of project-based assessments, for example creating a film clip, planning and putting on a performance, or creating a business plan, as well as written tests, online assessments and exams.
At DLD College London, both A Levels and BTEC courses can be studied by both domestic and international students at our iconic central London campus overlooking Westminster and the River Thames.
What A Level subjects can I study?
When it comes to A Levels, there's plenty of choice with dozens of different subjects on offer – some will be subjects that you studied at GCSE and others may be completely new.
DLD College London currently offers A Level courses in the following subjects:
Students typically choose three A Level subjects to study over two academic years, although some fast-track routes are available in certain subjects, as well as one-year options for A Level retakes.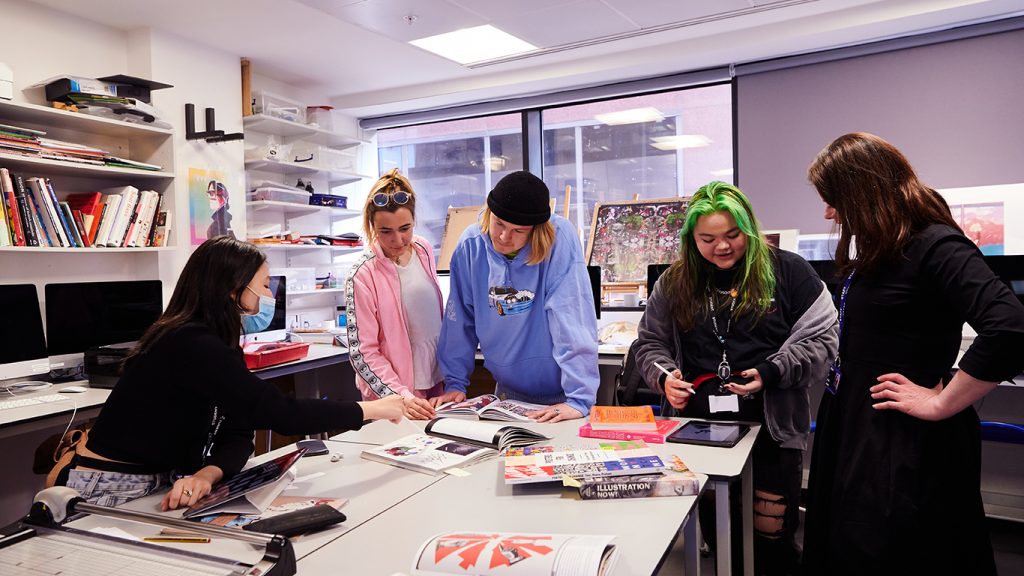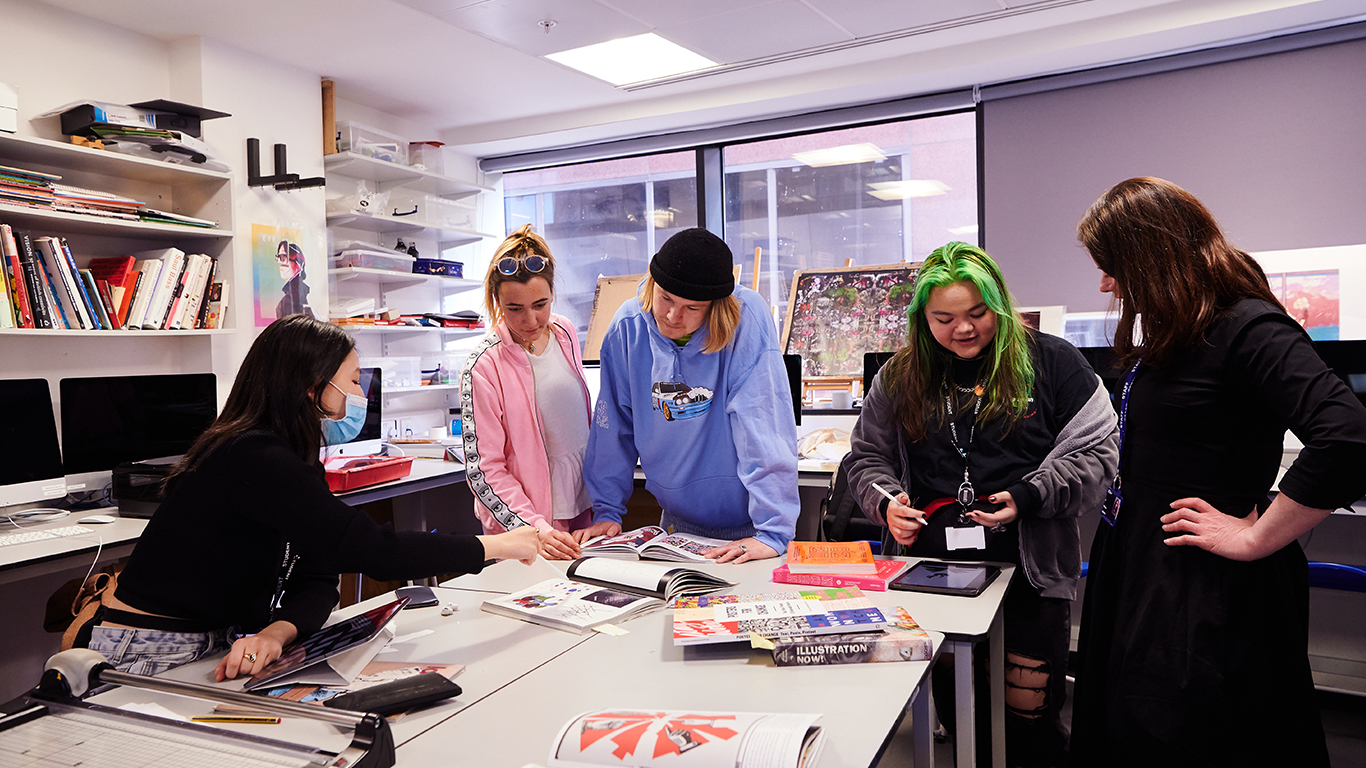 Why should I choose A Levels?
A Levels are often the best choice if you want to keep doors open to studying a range of different subjects at university, or if you're aspiring to train for a specific career – such as Veterinary Science, Dentistry or Medicine – where you may need certain A Level subjects at specific grades to get a place on your chosen degree course.
The Russell Group website, Informed Choices, is a good place to look to see which subjects are classed as 'essential' entry requirements for the degree course you want to study.
What BTEC subjects can I study?
There are over 2,000 BTEC qualifications across 16 sectors, available from entry level through to professional qualifications at Level 7 (equivalent to postgraduate study).
DLD College London currently offers BTEC courses in the following subjects:
BTEC Level 3 Certificate in Business (equivalent to one A Level)
BTEC Level 3 Certificate in Digital Media Production (equivalent to one A Level)
BTEC Level 3 Extended Diploma in Business (equivalent to three A Levels)
BTEC Level 3 Extended Diploma in Digital Media Production (equivalent to three A Levels)
BTEC Extended Diplomas are full-time courses that are run over two years, while BTEC Certificates are one-year programmes that can be combined with other qualifications, academic or vocational.
Why should I choose a BTEC?
BTECs are a great choice for ambitious students who already have a specific career in mind – such as art and design, health and social care or business. They offer specialist, skills-based learning, while also teaching you the key theories you need to understand to progress to higher-level study.
The opportunity of engaging with real world employers and undertaking work experience is an element that separates out BTEC courses from traditional A Level study, by helping you gain the knowledge, skills and behaviours that employers look for.
At DLD College London, we are extremely proud of our links with leading employers across the business world who come into college to deliver talks and workshops and provide opportunities for student trips and visits. Our BTEC students have recently worked with Ticketmaster, the British Film Institute (BFI) and Harrods, preparing them for university and employment alike.
BTECS v A Levels: Which offers the best progression to university?
A Levels are well-recognised academic qualifications that are highly regarded by universities. However, BTECs are an increasingly popular alternative to A Levels, so it isn't a surprise that universities are adjusting their acceptance requirements and promoting the same respect for BTECs as A Levels receive.  BTECS are currently recognised by over 100 countries worldwide and the top-grade (D*D*D*) for BTECs is equivalent to the A*A*A* grades at A Level.
In 2019, over a quarter of students accepted into higher education held at least one BTEC qualification and even the UK's most elite, top-performing universities, the Universities of Oxford and Cambridge ('Oxbridge'), accept BTECs.
DLD College London is proud to have an extremely high entry rate to universities each year, for both A Level and BTEC students alike. In recent years, the university destinations of DLD's A Level students have included the University of Oxford, Durham University, the London School of Economics and Political Science (LSE), King's College London and Imperial College London, plus the University of Waterloo in Canada.
Meanwhile, our BTEC graduates have gone on to study at prestigious institutions in the UK, the USA and beyond, including Russell Group universities such as the University of Bristol, the University of Liverpool, the University of Nottingham and the University of Sheffield, as well as finding jobs with top employers.
BTECs v A Levels: Which has the best pass rate?
At DLD College London, we our extremely proud to have a 100% pass rate across both our A Level and BTEC courses.
In 2020, our A Level results were:
50% A*-A grade
76% A*-B grade
93% at A*-C grade
Furthermore, almost half (43%) of our BTEC Extended Diploma students achieved the equivalent to three A*-A grades at A Level, with 91% achieving the equivalent of three A*-C grades.
DLD is a non-selective college, making our students' success even more impressive.
Are the entry requirements different for A Levels and BTECs?
Entry requirements for A Level and BTEC courses at DLD are broadly similar, although admission is dependent on interview and previous academic achievements.
Ready to take the next step?
We are delighted that you are considering applying to DLD College London.
The best way to learn more about our special and unique college and decide on the right course choice for you is to chat to our friendly Admissions Team.
We look forward to welcoming you.