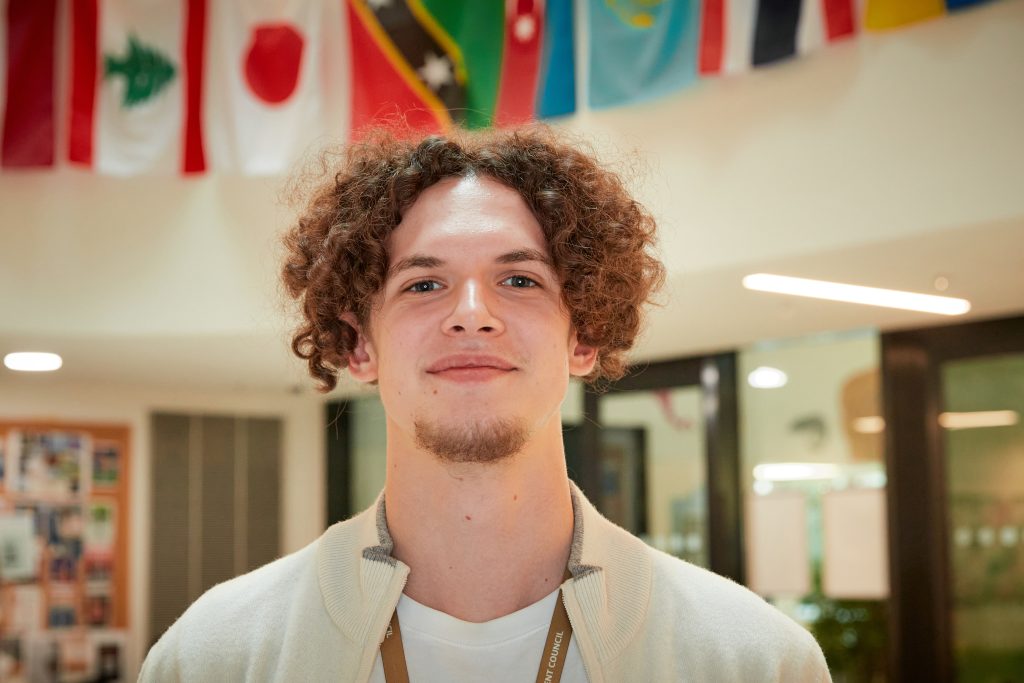 Mark is this year's Head of School for the academic year 2023-2024.
"I consider my role as Head of Student Council a way to improve my leadership skills, contributing to the 'bricks' that will build the 'wall' of my future career. I feel in love with DLD from my first week here and I look forward to making it a better place by creating new possibilities, generating ideas, being understanding and being progressive'
Why did you apply to be on the Student Council at DLD?
I saw this as an opportunity to develop some leadership experience. Moreover, I recognised things that I wanted to improve in the school and I wanted a role on the Student Council to implement change.
Tell us about the application process?
My application process was very easy. I wrote down all the requirements that were listed and provided examples. I asked current Student Council members for some hints, so I can improve my own application. The process is quite easy if you are honest and you have something to offer to the college!
What advice would you give to students applying to be on the student council next year?
Be honest with yourself. Find all your real achievements and try to get a feeling of self-appreciation. When you truly understand that you want to be a part of the next Student Council, do not hesitate! Do what you feel is right and follow your heart when writing an application. Don't be afraid to put yourself out there!
What are the benefits of being a member of the Student Council?
Being a member of the Student Council is quite beneficial for university applications. It gives you an amazing personal leadership experience that will develop skills you will use in the future.
What do you plan to achieve during your role this year?
I am planning to put as much effort as possible. From my side, I really care about the boarding experience. I am planning to improve comfortability and convenience of boarding life.